---
Bowen Coking Coal Ltd has announced that on 28 September 2017, the following acquisitions approved by shareholders at a General Meeting held on 10 August 2017 were completed, and that it issued the relevant shares under its Prospectus dated 3 August 2017. Acquisition of coking coal One Pty Ltd.
Acquisition of Cape Coal
The company has completed the acquisition from Cape Coal Pty Ltd (ACN 157 757 732) (Cape Coal) of all of the issued capital of Coking Coal One Pty Ltd (formerly Bowen Coking Coal Pty Ltd) (ACN 615 317 907) (CCO). The Company has issued to Cape Coal 70 000 000 ordinary fully paid shares, 13 000 000 Class A Performance Shares and 13 000 000 Class B Performance Shares. The securities issued to Cape Coal are subject to escrow under the ASX Listing Rules for a period of 24 months from the date of reinstatement to quotation of the company's securities.
Acquisition of Comet Ridge Project
CCO has completed the acquisition of MLA 700005 and EPC 1230 (Comet Ridge Project) from Acacia Coal Limited (Acacia Coal) (ASX: AJC). The company has issued 17 391 304 ordinary fully paid shares to Acacia Coal, and has paid it the sum of US$350 000 in cash. The securities issued to Acacia Coal are subject to escrow under the ASX Listing Rules for a period of 12 months from the date of issue of the securities.
Issue of public offer shares under Prospectus
The Company confirms that on 28 September 2017 it issued 200,434,782 ordinary fully paid shares at an issue price of 2.3 cents per share to successful applicants under the Public Offer pursuant to the Prospectus lodged on 3 August 2017. Holding statements will be despatched to successful applicants on Friday 29 September 2017.
Board changes
Mr Gerhard Redelinghuys has been appointed as Managing Director and CEO of the Company, and Mr James Agenbag has been appointed as a Non-Executive Director. Mr Greg D'Arcy has resigned his office as Director.
Read the article online at: https://www.worldcoal.com/mining/29092017/bowen-coking-coal-completes-acquisitions-of-project-shares/
You might also like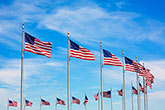 According to a recent release from the EIA, US coal-related CO2 emissions decreased by 68 million t in 2022, while overall US energy-related CO2 emissions increased slightly.