---
EnviroSuite Ltd has spun off its consulting practice to the world's leading environmental consulting group, Environmental Resources Management (ERM), in a deal worth AUS$15 million.
The agreement will enable EnviroSuite to accelerate its focus on global sales of its environmental intelligence software solutions while entering into a collaboration agreement with ERM for future joint sales and product development activities in support of ERM's diverse global client base.
ERM has an established internal structure to identify and incorporate external technologies and services into its consulting projects. This paves the way for the development of a strong working relationship with EnviroSuite. ERM has already identified a number of current project opportunities in which it intends to involve EnviroSuite's services.
The move is part of EnviroSuite's strategy to shift focus solely to its technology, and capitalise on the enthusiastic responses it is garnering in international markets. Funds from the sale will enable the company to accelerate distribution and sales, maintain its product development program, and continue to attract highly skilled talent. With a rapidly growing pipeline, new sales partners and recent sales in Spain, the UK, the US and Mexico across a range of industry sectors and government the Company is well placed to make this transition.
Robin Ormerod, Managing Director, EnviroSuite, said: " We are thrilled to announce this transformational deal with ERM. Our market-leading consulting practice becomes a valued part of a highly respected global group, offering exciting career opportunities for the team. For EnviroSuite, working with the global leader in environmental management is an exceptional distribution opportunity and one that we expect will be a game changer for our business globally."
All 75 staff in EnviroSuite's consulting practice will now transfer to ERM while the remaining software sales, marketing, development, implementation and support teams will focus on building and supporting a global customer portfolio.
Keryn James, CEO of ERM, commented: "like ERM, EnviroSuite and its Pacific Environment consulting practice has a very strong reputation for professional excellence and client service. We have pursued this acquisition with great enthusiasm and we are confident that it will provide an opportunity to expand our respective offerings to existing clients, as well as a stronger capability and track record for us to pursue new clients in key markets together."
Read the article online at: https://www.worldcoal.com/mining/28042017/envirosuite-sells-its-consulting-practice-to-erm/
You might also like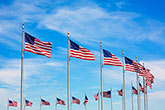 According to a recent release from the EIA, US coal-related CO2 emissions decreased by 68 million t in 2022, while overall US energy-related CO2 emissions increased slightly.