Polish coal miners strike
---
Jastrzebska Spolka Weglowa SA (JSW), the EU's largest metallurgical coal producer, has seen its Polish mineworkers head out on strike.
The coal workers are protesting against plans to scrap some social benefits, as well as the dismissal of union leaders, according to a statement on the union's website. They are also demanding removal of the management, led by CEO Jaroslaw Zagorowski. JSW is seeking 517 million zloty (US$139 million) of cost cuts to maintain liquidity amid low coal prices, Zagorowski said.
"If the strike takes longer than a few days, the impact on the company's financials can be material," Marcin Gatarz, a Warsaw-based analyst at Pekao Investment Banking SA, wrote in a note. "Dismissal of Zagorowski would probably have a negative impact on the share price, as it would imply the government decided to block cost-saving initiatives."
Industry revamp
The strike comes 11 days after the government of Prime Minister Ewa Kopacz reached a deal with unions of another coal group, Kompania Weglowa SA, whose miners also staged protests over a planned industry revamp. Poland, which relies on coal for 90% of its electricity production, has been under mounting pressure to restructure Kompania, which produces a fourth of the EU's hard coal and employs 49 000 people.
JSW's supervisory board will hold an "urgent" meeting tomorrow to discuss the situation, Chairman Jozef Myrczek said, declining to comment on a possible management reshuffle.
The unions stopped work at 6 a.m. in four out of five coal mines and said they plan to walk-out at the fifth. The management asked miners for "caution, as every day of strike only deepens the very difficult situation of the company," JSW said on its website.
Net loss
According to Bloomberg, the Polish producer, which mines coal mainly for steelmakers including ArcelorMittal, had a net loss of 305 million zloty in the first nine months of 2014, compared with a profit of 71.7 million zloty a year earlier. Sales dropped 17% to 4.78 billion zloty.
JSW estimates each day of the strike will lower sales by about 30 million zloty, it said in a statement Wednesday.
Coal inventories at JSW's mines of more than 1 million t, accounting for about 5 – 6% of annual sales, should allow it to "continue sales in the near term," according to Gatarz at Pekao Investment Banking.
Edited from various sources by Sam Dodson
Read the article online at: https://www.worldcoal.com/mining/28012015/coal-workers-strike-in-poland-1806/
You might also like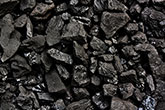 Canyon Coal is constructing a new coal mine in Hendrina, Mpumalanga, South Africa, with production is expected to start in 2H23.