---
Glencore has signed agreements with Yancoal Australia Ltd (Yancoal) regarding the acquisition of a 49% interest in the Hunter Valley Operations (HVO) coal mine in NSW and form a joint venture (JV) following Yancoal's acquisition of Coal & Allied (C&A) from Rio Tinto.
Glencore will pay cash consideration of US$1139 million plus a 27.9% share of US$240 million non-contingent royalties over five years and 49% of price contingent royalties payable by Yancoal to Rio Tinto on production from HVO in respect of the C&A acquisition.
Glencore will acquire a 16.6% interest in HVO directly from Yancoal and the companies will work together to acquire Mitsubishi Development Pty Ltd's 32.4% interest in HVO to achieve Glencore's 49% stake. Glencore will be entitled to its share of the profits of HVO from the date that Yancoal completes its acquisition of C&A.
Glencore has also agreed to subscribe for US$300 million worth of shares in Yancoal's equity raising.
The transaction will be funded from Glencore's existing cash resources and committed facilities and is subject to Glencore obtaining the necessary regulatory approvals. Glencore expects the transaction to close within six months.
The HVO JV will be jointly controlled by Glencore and Yancoal through a joint venture management committee comprising three representatives of both JV participants. An independent management team will run the operations on a day-to-day basis and will report to the committee.
In order to deliver maximum operational synergies, Glencore will nominate the candidates for HVO General Manager while Yancoal will nominate the candidates for HVO Financial Controller. Glencore will provide operational and support services to the HVO JV.
Glencore will be the exclusive marketing agent for HVO coal sales into Japan, South Korea and all other countries excluding China, Taiwan (with certain exclusions), Thailand and Malaysia.
Read the article online at: https://www.worldcoal.com/mining/27072017/glencore-to-acquire-49-interest-in-hunter-valley-operations/
You might also like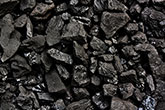 According to a recent release from Rystad Energy, global coal-fired power generation is on track to peak in 2023, as new sources of renewable and low-carbon energy expand rapidly.