---
New data from the Australian Bureau of Statistics has shown the true scale of resources investment and the huge dollar value it has added to the Australian economy in the last 25 years.
Queensland Resources Council (QRC) Chief Executive Ian Macfarlane said the official figures back up what Queensland communities already know – that the mining industry is the lifeblood of the economy.
"Mining is what makes our state great. And it's what makes Australia a major global economy," Macfarlane said.
"Queensland would be an unimaginably different place without the huge scale of mining investment over the last 25 years. In the space of a generation, the resources industry has almost doubled its value to Australia.
"The ABS says the investment boom from the mining sector is of a scale never seen before. We know that's the case too through the record values delivered to the Queensland budget bottom line and the widespread investment in towns and communities across our state."
The mining industry added 8.8% of the value of the Australian economy in the last year. It was just 4.7% in 1994-95.
"During a time of significant industry change, including major changes in Australian manufacturing, the resources industry has consistently grown and added jobs," Macfarlane said.
"That growth has come mostly from the commodities that make Queensland a resources powerhouse – coal and gas."
In 1994-95, Australian coal production was worth AUS$8.8 billion, compared with an incredible AUS$65.6 billion in June this year. For gas the figures were AUS$2.6 billion in 1994-95 compared with AUS$46.5 billion in 2018.
"The good news is, the resources industry is still creating jobs for people now, and for decades to come," Macfarlane said.
"In the past 12 months the Queensland resources industry has added 10 000 new jobs – or a new job every 40 min. And resources account for 80% of Queensland's exports. The latest ABS study points to the fact that the increase in mining investment in recent years will lead to higher levels of mining production. That is good news for every town and community that relies on mining – from Mount Isa to Maroochydore.
"Every town and city in Queensland depends on the resources industry, whether it's the people who work directly in our mines, local small businesses or commuters in Brisbane who need the resources industry for every part of their daily lives.
"The resources industry is at the heart of our economy, and we must ensure the right conditions and regulations are in place to continue to attract the investment that has powered Queensland and Australia for the last 25 years."
Read the article online at: https://www.worldcoal.com/mining/26102018/mining-adds-88-of-the-value-of-australian-economy-over-the-past-year/
You might also like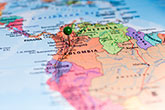 Benjamin Hill has entered into a nonbinding letter of intent with Aion to acquire interest in a Colombia coal project.