CoAL has fulfilled all conditions for the acquisition of Uitkomst colliery
Published by Louise Mulhall, Editorial Assistant
World Coal,
---
Coal of Africa Limited has announced that all conditions precedent to the acquisition of 100% of the shares in and claims against Pan African Resources Coal Holdings Proprietary Limited (PAR Coal) (the Transaction) have now been fulfilled.
This follows Uitkomst Colliery Proprietary Limited having entered into a supply of coal agreement on terms acceptable to CoAL. As a result, the effective date of the implementation of the Transaction will be 30 June 2017, when CoAL will take over ownership, control and management of PAR CoAL and the Uitkomst Colliery.
"We look forward to incorporating the Uitkomst Colliery into CoAL, which we believe represents a transformative opportunity to provide cash flow to support CoAL as the Company continues to progress its flagship Makhado project" CoAL's CEO David Brown commented.
Application will be made for 261 287 625 new ordinary shares to be admitted to trading on the AIM market of the London Stock Exchange (AIM) in respect of the shares to be issued to Pan African Resources Plc. Admission to trading on AIM is expected to become effective on or around 30 June 2017. The new ordinary shares will rank pari passu with the company's existing ordinary shares of nil par value. Application for quotation of the new ordinary shares will also be made to the Australian Securities Exchange and the Main Board of the JSE Limited. Following admission of the new ordinary shares to be issued to Pan African Resources Plc there will be 2 817 584 530 shares on issue. This figure may be used by shareholders in the company as the denominator for the calculations by which they will determine if they are required to notify their interest in, or a change in their interest in, the share capital of the company under the Corporations Act and the FCA's Disclosure Guidance and Transparency Rules.
Read the article online at: https://www.worldcoal.com/mining/26062017/coal-has-fulfilled-all-conditions-for-the-acquisition-of-uitkomst-colliery/
You might also like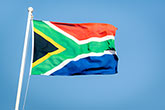 Black Royalty Minerals Koornfontein has signed Bettercoal's letter of commitment.