---
McLanahan has completed its first refurbishment for 2019 with the shipment of a DDC-Sizer to a coal customer in New South Wales, Australia.
The customer chose to engage with McLanahan, the original equipment manufacturer (OEM) to complete the DDC-Sizer refurbishment. The DDC-Sizer has been an integral part of the customers' site for over 14 years, and has been refurbished regularly by McLanahan since its original manufacture in 2005. The DDC-Sizer is currently one of two machines running parallel and receiving underground feed at 1600 ph, through bifurcated chute work.
Minor refurbishments and upgrades typically occur every 3 years or so, and include a process of strip and assess by McLanahan Service which allows McLanahan for provide a fixed-cost on scope of works to bring the machine back to its true OEM specification.
"The refurbishment process only utilises quality OEM spare parts, fitted and assembled by our skilled tradesmen here at Cameron Park," said Senior Customer Service Specialist, Brad Peterkin.
All spare parts required were available stock on hand from the new 3500m² workshop, and fitted by McLanahan service technicians out of the Cameron Park facility. At any given time, McLanahan has stock for standard design items such as bearings and seals.
In order for McLanahan to complete the refurbishment, the client opted to select free issued McLanahan parts from their own stock holding to use in the restoration. These parts will be replenished at the end of the project, ready for the next rebuild.
The DDC-Sizer was retro-fitted with a wheel box and tow point upgrades. These customisations developed by the Technical Services team allow the machine to move with ease and efficiency when maintenance is required.
Before the DDC-Sizer was shipped back to the customer it underwent mandatory Factory Acceptance Testing on 8 February, where the customer was invited to attend at the McLanahan workshop for the duration.
The test went for a standard three-hour period, in which the bearings were assessed for their correct temperature specification. Upon completion, there were no anomalies recorded in the data and the DDC-Sizer was now able to be prepared for shipment.
The strategy of having a rotable replacement DDC Sizer has proven to be a very efficient means of maintaining optimum production for this customer. They run both machines very hard and have increased the mean time between shuts. Having the ability to remove the machine from service and replace it with a refurbished spare allows the customer to maximise production whilst the existing machine is being maintained in the workshop rather than on site.
Image courtesy of McLanahan - New wear liners fitted.
Read the article online at: https://www.worldcoal.com/mining/26022019/mclanahan-completes-first-refurbishment-of-2019/
You might also like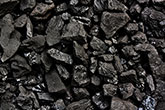 According to a recent release from Rystad Energy, global coal-fired power generation is on track to peak in 2023, as new sources of renewable and low-carbon energy expand rapidly.