---
Kibo Mining plc, the Tanzania focused mineral exploration and development company, continues to attract strong Tanzanian government support for the Mbeya coal to power project (MCPP).
Kibo has attended a keep meeting Tanzania Minister of Energy and Minerals discussing the MCPP.
This follows a successful meeting between Kibo CEO Louis Coetzee and Tanzania's Minister of Energy and Minerals (MEM), Hon. Professor Sospeter Muhongo, and his team.
The meeting took place on request of the Minister and updated the MEM on progress with the MCPP.
Attendees of the meeting included the National Development Corporation (NDC), State Mining Corp. (STAMICO), Tanzania Electrical Supply Co. Ltd (TANESCO) and senior staff from the MEM.
Louis Coetzee, CEO of Kibo Mining, said: "My latest meeting with the Hon. Professor Sospeter Muhongo and his team was pivotal in the ongoing development of the Mbeya project. As progress on the overall feasibility work for the project continues at pace, it is highly encouraging to receive continued support from the Tanzanian government."
"During the meeting the Hon. Professor Sospeter Muhongo reiterated Tanzania's urgent requirement for a reliable supply of base load power. Emphasising that power is at the heart of realising a stable economy, Professor Sospeter Muhongo argued that in order to meet the nation's 2025 goal of establishing a middle class society, the government must work in close cooperation with projects, such as the MCPP, and requested Kibo to do everything possible to fast track the project."
Coetzee concluded: "The Mbeya project represents a significant power opportunity for Tanzania, and continued support from the government is key to achieving our ambitious timescale with the first phase of production, 300 MW, scheduled for 2019. As we have done throughout our feasibility work thus far, we look forward to working closely and cooperatively with the MEM and all stakeholders to ensure the Mbeya project does not experience unnecessary delays."
Edited from press release by Harleigh Hobbs
Read the article online at: https://www.worldcoal.com/mining/26022016/kibo-has-key-meeting-discussing-ongoing-development-of-mcpp-306/
You might also like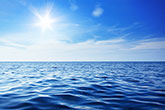 Kawasaki Kisen Kaisha, Ltd. and Electric Power Development Co., Ltd. have decided to install the "Seawing," an automated kite system using wind power, on CORONA CITRUS, an 88 000 DWT-type special coal carrier for J-POWER.