Plans submitted for Spireslack with Ponesk ahead of schedule
Published by Louise Mulhall, Editorial Assistant
World Coal,
---
The restoration of a former East Ayrshire surface coal mine is a step closer following the submission of a restoration proposal by family-owned employer, Banks Mining.
The firm, which has an office in Hamilton, has now lodged its restoration proposal with East Ayrshire Council, outlining its ambitions for the site which has remained unrestored since it was abandoned, when former operators, Scottish Coal, went into administration in early 2013.
If approved, work at Spireslack would start upon completion of the restoration of the adjacent Ponesk surface mine, a major transformation project which is also being undertaken by Banks Mining.
That project, which is running ahead of schedule and could yet be completed by the end of this summer, has seen the mining operator receive vocal praise from a wide range of local politicians from across the political spectrum.
Jim Donnelly, operations director at Banks Mining, is delighted with the progress at Ponesk and hopeful that the firm will be given the opportunity to finally restore Spireslack.
He said: "For the local community, Spireslack is an unfortunate reminder of Scottish Coal's legacy and they simply want to see the land return to its previous state.
"Unfortunately, a lack of funding precludes a complete restoration but, similar to Ponesk, we have designed a scheme to provide maximum improvements from the limited resource available. It would also allow us to offer continued employment, as we would look to deploy the team of around 15 highly skilled and experienced restoration experts that have worked hard to transform conditions at Ponesk – while drawing plaudits for their methods of working."
The restoration project has been designed to maximise opportunities for the future use of the site, and will see the creation of a new landscape across the site which is in keeping with the local area by reshaping Spireslack's steep sided mounds, sharp gradients and wide terraces.
The Scottish Mines Restoration Trust (SMRT), an independent non-profit making organisation, was established to help facilitate the process of communities and other stakeholders in restoring abandoned open-cast coal sites across Scotland to bring together viable restoration plans for them.
Professor Russel Griggs OBE, chairman of Scottish Mines Restoration Trust (SMRT), said: "This development is a significant step forward in the restoration of the Spireslack site. Since the site was left abandoned following the collapse of Scottish Coal, we have been at the core of the restoration planning process, working with all stakeholders involved to find solutions to the challenges this site presents to the surrounding community.
"Banks Mining has a fantastic track record of delivering restoration projects – as is evidenced by its work on the Ponesk site – and the developments at Spireslack will be carried out in a way that will maximise opportunities for community use.
"We look forward to working with Banks to further implement a pragmatic and innovative approach to the restoration of the site."
Jim added: "Issues surrounding the restoration of abandoned surface mine sites across Scotland remains big news, especially in the areas where these sites are located.
"I grew up in this part of Ayrshire and am particularly proud of the work we are doing to finally return this land to the local community."
Banks Mining has successfully restored every single one of the 110 mines it has worked on across the last four decades.
Its technical expertise and the cost-effective way in which the firm can put it into place will enable it to successfully deliver the positive outcomes that local people, the Scottish Mines Restoration Trust and East Ayrshire Council are all looking for.
Among many award-winning restoration projects, Banks Mining was responsible for the development of the world-renowned Northumberlandia landform, which was fashioned using 1.5 million t of carefully selected stone, clay and soil extracted from its adjacent Shotton surface mine in South East Northumberland as part of its 'restoration first' approach to working the still-operational site.
Read the article online at: https://www.worldcoal.com/mining/25042017/plans-submitted-for-spireslack-with-ponesk-ahead-of-schedule/
You might also like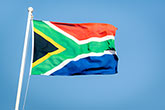 Black Royalty Minerals Koornfontein has signed Bettercoal's letter of commitment.