---
Leading global pure-play coal company Peabody has signed a definitive agreement to purchase the Shoal Creek metallurgical coal mine (Shoal Creek) from private coal producer Drummond Company, Inc. for US$400 million. Shoal Creek is located on the Black Warrior River in central Alabama and serves Asian and European steel mills with high-volume A coking coal.
The transaction will comprise the purchase of the mine, preparation plant and supporting assets, and excludes legacy liabilities other than reclamation. The purchase price is subject to customary working capital adjustments. Closing is expected prior to the end of 2018 and is subject to regulatory approvals, certain conditions precedent, including negotiation by Drummond of a collective bargaining agreement with the union-represented workforce, and other customary conditions.
Peabody President and CEO, Glenn Kellow, said: "Peabody has consistently outlined our intention to upgrade our metallurgical coal platform and make strategic investments using a strict set of filters. We believe the purchase of the well-capitalised and high-quality Shoal Creek mine meets these filters, offers major logistical advantages and represents an opportunity to create significant value," said Peabody President and CEO Glenn Kellow.
"The acquisition allows us to expand volumes and margins from our metallurgical coal platform, enhances our scale, and offers complementary products to customers. We applaud the Drummond team for developing a high-quality operation, and we look forward to advancing that reputation for excellence."
The acquisition reportedly offers a number of strategic and financial benefits for the company:
Upgrading Peabody's metallurgical coal platform: Shoal Creek represents the next phase of Peabody's initiative to upgrade its metallurgical coal platform. The mine adds approximately 2 million tpy of high quality hard coking coal sales that are expected to expand Peabody's metallurgical coal volumes and margins, with costs comparable to Peabody's average met coal range.
Quality assets serving growing demand Centres: Shoal Creek is strategically positioned on the Black Warrior River with direct access to barge transportation, eliminating trucking or rail requirements. The mine accesses seaborne markets through the Port of Mobile in the Gulf of Mexicoserving Asia-Pacific and European steel mills.
Attractive valuation: The projected return exceeds Peabody's weighted average cost of capital with an expected rapid payback period.
Maintaining financial strength: Peabody intends to finance the transaction with cash on the balance sheet, putting existing assets to work to create additional value for shareholders.
Multiple synergies: Peabody expects Shoal Creek to seamlessly integrate into Peabody's operating and SG&A platforms with minimal friction costs. The acquisition represents an opportunity to accelerate usage of a portion of Peabody's substantial net operating loss tax position.
Continuing evolution of seaborne emphasis: The acquisition will further enhance Peabody's exposure to highly attractive, growing seaborne demand centres.
In 2017, the mine reportedly sold 2.1 million t of coal. Shoal Creek's mining costs per tonne approximate the average cost of Peabody's metallurgical coal platform. Credit Suisse and Lazard are acting as financial advisors for the transaction.
Read the article online at: https://www.worldcoal.com/mining/24092018/peabody-to-purchase-shoal-creek-mine/
You might also like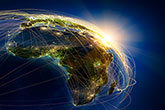 Contango Holdings Plc has advised that the production of washed coking coal has commenced at its flagship Lubu Coking Coal Project in Zimbabwe.