---
The Queensland Resources Council is extremely concerned to see the broadening of the work of the select committee into Coal Workers' Pneumoconiosis before the committee's first inquiry has been finalised.
QRC Chief Executive Ian Macfarlane said to change the scope at this stage is unhelpful.
"It adds even greater uncertainty for all parties involved and further delays outcomes to the affected coal miners," Mr Macfarlane said. "Industry is already taking pro-active steps to address dust levels on mine sites and we are working with unions and governments to ensure levels are kept below the regulated limits.
"Industry has also worked proactively to make sure that concerned retired workers, and workers who are no longer coal mining, are offered screening for the disease.
"Industry must have confidence in the medical assessments that our workers undergo. It is now clear that the advice the Department of Natural Resources and Mines (DNRM), industry and unions were receiving from many medical specialists, particularly radiologists from the Royal Australian and New Zealand College of Radiologists (RANZCAR) simply wasn't good enough.
"There are examples of GPs in Rockhampton and Mackay diagnosing cases that the radiologists had missed. This is simply not good enough.
"There must be a significant improvement in the standard of medical assessments that our coal workers are required to undergo. We want nothing less than the world's best practice when it comes to the industry. It is vital the radiologists are highly skilled and using the best equipment that is available to make sure that we are getting every case at its earliest stages."
The committee's first report is now not expected until late May and the date of the final report has been extended to September.
Read the article online at: https://www.worldcoal.com/mining/24032017/cwp-committee-changes-to-delay-justice-for-miners/
You might also like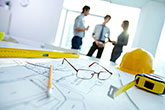 Two large carbon capture projects recently held a groundbreaking ceremony at the Wyoming Integrated Test Center (ITC).