Byerwen coal mine opening good news for Queensland exports, jobs and royalties
Published by John Williams, Editorial Assistant
World Coal,
---
The opening of the Byerwen coal mine in North Queensland is testament to the strength and diversity of the state's mining sector, Queensland Resources Council (QRC) Chief Executive Ian Macfarlane said.
Macfarlane attended the official opening of the mine in the Bowen Basin, which will produce up to 10 million tonnes of coking coal each year. The mine is a joint venture between QCoal Group and JFE Steel.
"This is a milestone not only for QCoal Group, but for all Queenslanders," Macfarlane said.
"Every new mining job in Queensland leads to at least another four jobs in associated industries and adds to the budget bottom line for every Queenslander.
"Mines are part of the local community and during both construction and operations QCoal Group has kept track of its local spending and employment.
"Almost half of the spend during construction was in Queensland and in operations more than three quarters of the spend is in our state. More than half of the workers currently at the mine are from the Isaac, Whitsunday and Mackay regions.
"The high-quality coal mined here will be exported to Japan, Europe, India and South East Asia, further strengthening Queensland's reputation as a world-leading supplier of coking coal that is essential for building modern cities and supplying day-to-day essentials.
"Each tonne of coal exported also delivers returns for all Queenslanders through royalty taxes that pay for schools, roads, hospitals and public transport.
"Queensland's resources industry benefits all of us, from the workers at the mine site, to regional communities and down to the South East corner.
"The Byerwen coal mine has a potential life of more than 50 years, which means a long-term pipeline of jobs and investment in North and Central Queensland."
About 1000 people were employed during construction and the mine will have a permanent workforce of more than 500 people during operations.
The Queensland resources industry already supports more than 316 000 jobs across the state, earns 80% of Queensland's exports and generates more than US$5 billion in royalties for the Queensland government to reinvest into services and infrastructure for all Queenslanders.
Read the article online at: https://www.worldcoal.com/mining/23092019/byerwen-coal-mine-opening-good-news-for-queensland-exports-jobs-and-royalties/
You might also like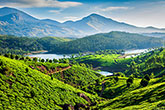 In a push towards eco-friendly coal transportation, Coal India Limited (CIL) has planned a capital investment in 61 first mile connectivity (FMC) projects.