Kuro Coal to acquire Elan Coal's hard coking coal properties
Published by Louise Mulhall, Editorial Assistant
World Coal,
---
Atrum Coal and its subsidiaries , Kuro Coal Limited and Kuro Coal Canda, have entered into a share sale deed under which it is proposed that:
Kuro Coal Canada will purchase all of the shares in ElanCoal Ltd.
Atrum Non-Executive Chairman, Chuck Blixt commented:
"We entered into a joint venture with the vendors of Elan in September 2014 and conducted an initial drilling campaign in October 2014. However, the coal market then declined and the joint venture activities stalled. We have agreed a new arrangement with our joint venture partners to acquire 100% of the Elan Coking Coal properties in Alberta, subject to a number of conditions precedent."
"The Elan properties consist of six (6) different areas which are known to hold shallow emplacements of metallurgical coal. The first project we will target for development will be Grassy North, which is adjacent and contiguous with the Riversdale Resources Grassy Mountain project. Many areas within Elan have outcropping coal, and the railway is only 12 km away."
"We now have premium metallurgical coal projects in two provinces in Canada: the Groundhog/Panorama Anthracite Projects in BC and the Elan Hard Coking Coal Project in Alberta."
About Elan and the Elan properties
The Elan properties comprise 27 Alberta Crown Coal Lease Applications covering an area of 22,951 hectares. In Alberta, Coal Lease Applications provide the right to explore the land within the boundaries of the Lease and are granted for a term of 15 years (with an option to extend at expiry). The necessary permits to undertake exploration on the Elan properties are currently held by Elan.
The Elan properties are located in the foothills and front ranges of the Rocky Mountains of Alberta, approximately 30 km north of Blairmore in Alberta (see Figure 1). The project is 12 km north of the main rail line operated by Canadian Pacific Railway, providing access to export terminals directly west in Vancouver, and north at Ridley Terminals in Prince Rupert. The majority of the Elan properties are accessible by highway as well as a system of limited use roads and access trails.
The Elan properties are prospective for coking coal, as noted in the Company's previous press releases on 16 April 2015 "Kuro Coal Clarification Announcement – Elan Project", 11 December 2014 "Major Coal Intersections at Elan Coking Coal Project", 26 September 2014 "Kuro Coal Clarification Announcement – Elan Project" and 3 September 2014 "Kuro Coal Acquires Major Coking Coal Project". Details of the geological information in this announcement (including statements and data relating to exploration results, exploration targets and mineral resources) were contained in these past announcements and key information has been restated in this announcement. Atrum confirms that it is not aware of any new information or data that materially affects the information included in these previous market announcements and, in the case of estimates of mineral resources, that all material assumptions and technical parameters underpinning the estimates in the relevant market announcements continue to apply and have not materially changed.
Historical drilling on and near the Elan properties suggest there are multiple near surface economically attractive coking coal seams that range from 2 m to >10 m in thickness. If the Proposed Transaction proceeds, Kuro intends to prioritise exploration over the next year to delineate coking coal resources which are amenable to shallow mining methods, and to undertake mining studies for the known deposits at Grassy North, Wildcat, Isolation South and Savanna.
Read the article online at: https://www.worldcoal.com/mining/23082017/kuro-coal-to-acquire-elan-coals-hard-coking-coal-properties/
You might also like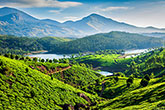 In a push towards eco-friendly coal transportation, Coal India Limited (CIL) has planned a capital investment in 61 first mile connectivity (FMC) projects.