JSW provides assurance of employment for students in the company's mines with new agreeement
Published by Claire Cuddihy, Assistant Editor
World Coal,
---
For several years now, graduates of the Vocational School Complex No. 2 in Knurów have had the assurance of employment in Jastrzebska Spólka Weglowa mines; the students also receive scholarships funded by the company. A new agreement confirming this support for subsequent classes of young people has just been signed.
The agreement between Jastrzebska Spólka Weglowa and the Gliwice County, which is the body operating the Vocational School Complex No. 2 in Knurów, was signed in the County Starost's Office in Gliwice on 13 December 2018. It pertains to an internship programme for the students and employment for the school's graduates.
The agreement guarantees employment for 60 students beginning their education in the school year 2019/2020, including electricians, machinery installation specialists and steel fixers in the 1st level vocational school, and for underground mining technicians in the secondary technical school. Moreover, depending on its staffing needs, JSW has undertaken to employ the school's graduates representing other mining professions and specialisations.
During the meeting, Artur Wojtków, Vice President of the JSW Management Board assured that the company would maintain the current principles for paying scholarships to students who are preparing for employment in its mines.
"It is the first school, with which we are signing such an agreement so early for the next school year. I'd like to congratulate the county on the concern it has for the students of the Vocational School Complex No. 2 in Knurów – Artur Wojtków said. – Additionally, the graduates of the schools, where such agreements are in place, are employed directly by JSW, rather than by JSW Szkolenie i Górnictwo, which is the route for other applicants for jobs in our mines. This ensures from the outset better terms of employment for the graduates," added the Vice President of JSW.
"I am glad that the graduates and students preparing for mining professions can rely on the scholarships and a guarantee of a certain and stable employment in JSW's mines", emphasised Waldemar Dombek, the Starost."
"This is valuable support for the young people, offering a great starting point for their careers," added Adam Wojtowicz, Deputy Starost, who signed the agreement on behalf of the Gliwice County.
Read the article online at: https://www.worldcoal.com/mining/21122018/jsw-provides-assurance-of-employment-for-students-in-the-companys-mines-with-new-agreeement/
You might also like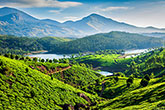 In a push towards eco-friendly coal transportation, Coal India Limited (CIL) has planned a capital investment in 61 first mile connectivity (FMC) projects.