---
Productivity at the Stepnoy pit has increased by over 5% following the installation of VG Karier dispatching system in the mine's BelAZ dump trucks. This is the first phase of the system's deployment.
"Thanks to the rapid installation of the system and successful integration into our production process, we have been able to get the dispatching system up and running just two months after the project launch. We have updated the mine's existing software by automating its information transmission processes. We are now modernising the GSM network, which will enable us to launch the new optimisation module for an additional productivity improvement," said Sergey Sekletsov, Head of IT at the Chernogorsk Branch of Russian Coal.
Up-to-date statistical information on transportation volumes and downtime, as well as dump truck distances and loads are now being transmitted to the 1C system installed at the mine.
"The deployment in Stepnoy pit is a unique project for us. We've managed to integrate our systems very quickly with no significant additional software optimisation. Phase 2 of the project will boost productivity even further by increasing the networks' throughput capacity," commented Aleksandr Bondarenko, Director of the VIST Group subdivision.
The estimated effects after the full deployment of VG Karier are up to 15% increase of productivity of shovels and dump trucks, up to 8% reduction of equipment operating costs, 5 - 10% fuel saving, up to 80% reduction of non-technological downtime. The system is deployed in over 70 open pits by now with such companies as Severstal, SUEK, Stoilensky GOK, Polymetal and others.
Stepnoy pit is an asset of the Russian Coal federal holding company. Located in Khakassia, it produces D grade coal from the Chernogorsk deposit in the Minusinsk basin. The mine comprises seven coal seams and uses 130 t and 55 t BelAZ dump trucks as process vehicles. The pit has a capacity of 4.5 million tpy of coal.
Russian Coal was founded in 2002. Its production assets are located in three regions of Russia: Amur Region, the Republic of Khakassia and Krasnodar Territory. The company comprises seven coal mines and an enrichment plant, as well as energy supply, transportation and repair divisions. Russian Coal is a major employer, supporting over 4300 jobs at its enterprises.
The company's total coal reserves as of 2019 (Categories ?+?+?1; ?2) are in excess of 1.458 billion t. It supplies consumers in 60 regions of the Russian Federation and exports to Poland, China, Japan, South Korea, Lithuania, Latvia and other countries.
VIST Group (part of ZYFRA Group) is a market leader in integrated control systems for the mining industry. For over 20 years the company has been developing and deploying sophisticated integrated digitisation solutions in the mining and metals sectors, accounting for around 70% of all implementations to date in the Russian and CIS market. VIST Group's customers produce gold, coal, phosphates, ferrous metals and iron ore.
VG Karier mine fleet management system is a reliable and tested solution for enhancing productivity and safety in opencast mining works, taking account of the particular features of each enterprise. The dispatching system enables efficient management of mining vehicle fleets and optimises ore production and transportation processes.
Read the article online at: https://www.worldcoal.com/mining/21082019/ruscoal-deploys-vg-karier-system-at-a-khakassia-mine/
You might also like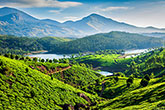 In a push towards eco-friendly coal transportation, Coal India Limited (CIL) has planned a capital investment in 61 first mile connectivity (FMC) projects.