---
Central Petroleum Limited (Central) advises that NSAI has independently certified 270 PJs of 2C Contingent Resources (100% JV) of Walloons coal seam gas (CSG) at Project Range in the Surat Basin (Queensland). NSAI is an internationally acclaimed and respected certifier for petroleum reserves and resources and has been conducting such evaluations in the Walloons CSG play for more than a decade. Their extensive database of coal properties for the region includes the areas immediately surrounding Project Range. Central's 50% share of the 2C Resources is 135 PJs.
NSAI has estimated the original gas-in-place (OGIP) to be 432 PJs (100% JV). The 2C Resources represent a recovery factor of approximately 63% of OGIP which is typical for Walloons coals in this depth range. There are currently no reserve or prospective resources booked in this permit. Estimates for contingent resources have not been adjusted for development risk. Given the Walloons play at this depth has a history of success, there are no contingencies relating to the coal properties or the application of technology that prevent the contingent resources being classified as reserves. Instead, the 2C Resources are contingent on the finalisation of development plans, marketing terms, development of infrastructure and commitment to develop the resources.
OGIP is higher than the original estimate due to the recent four well exploration programme demonstrating the coal is thicker than was previously assumed. In addition, and more significantly, the resources have increased because the exploration results indicate that the Taroom coals have good permeability in all tested areas and are therefore expected to contribute to production. The original estimate assumed nil contribution to resources from the Taroom coals. The Joint Venture (50:50 between Central and a wholly owned subsidiary of Incitec Pivot Limited is now selecting a location for a production pilot to demonstrate gas flows to surface. The multi-well production pilot is scheduled to be drilled in early 2020. Incitec is contributing up to AUS$20 million towards the Project Range exploration and appraisal, which includes the production pilot.
"Project Range delivered an exploration result that significantly exceeded our high-side expectations. ATP 2031 appears to be in a sweet-spot in the Walloons CSG fairway with contribution expected from both the shallower Juandah coals and the deeper Taroom coals. As a result, Project Range is ideally suited to a low-cost vertical well development which should significantly enhance project economics. Areas to the west and southeast of Project Range targeting the Walloons fairway with similar coal depths have consistently been brought into production at substantial rates. This history of success combined with NSAI's comprehensive knowledge of these specific coals means our focus is now on development contingencies rather than whether the gas will flow. This gives us a lot of confidence in converting 2C resources into 2P reserves and then into production. We plan to address these remaining development contingencies in parallel with the production pilot so that a FID can be accelerated. Project Range and our partnering with Incitec clearly demonstrates how supportive Government policy can facilitate smaller gas producers and domestic gas customers working together to deliver supply-based solutions to the prevailing east coast gas market challenges. Given our 2P reserve base of 1531 PJs, Project Range is a substantial asset for Central and we anticipate it to be a significant source of new gas supply for the domestic market in the near future," said Leon Devaney (CEO and MD).
Devaney went on to add: "Central is showing strong positive momentum. In the last 12 months, we established a new and highly experienced management team, delivered our GAP project, generated strong free cashflow for the first time, augmented our exploration capabilities, initiated a play-based exploration portfolio review and obtained positive technical indicators at Dukas. Now we have booked 135 PJs of high quality 2C Resource located in the heart of the east coast gas market. That momentum will continue as we outline our near and mid-term exploration strategies next month based on a much more rigorous and technically robust playbased portfolio analysis."
Read the article online at: https://www.worldcoal.com/mining/21082019/2c-resources-outperforms-highside-expectations/
You might also like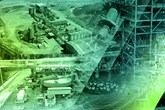 DRA Global has secured the contract for a major design package for Whitehaven Coal's Vickery Extension Project located in New South Wales, Australia.