---
RPMGlobal (RPM) has entered into an agreement to acquire 100% of the issued share capital of MinVu, a privately owned Australian headquartered group of companies and leading global provider of mine-wide operational reporting and analytics software solutions to the mining industry.
This transaction represents the 7th software acquisition RPM has undertaken in the past three and a half years. It continues RPM's determination to deliver a complete Commercial Off-the-Shelf enterprise platform for the mining industry, built on open industry standards that delivers a step change in value chain optimisation through investments in software innovation.
MinVu are headquartered in Brisbane, Australia, and have been providing enterprise operational software to their global customers for over 18 years. Miners rely on the MinVu products to understand exactly what their mining equipment is doing at any time of the day or night.
Development of the MinVu product has involved significant customer engagement since formation of the company in 1999. This collaborative nature of development has resulted in a comprehensive suite of integration adaptors and data validation functionality being built. The integration adaptors feed operational data into a structured Operational Data Store which is used by more than 250 standard reports and real time dashboards.
The ability to connect and extract real-time data from operational systems and then turn this data into meaningful transaction based information is at the heart of the MinVu solutions. This includes, but is not limited to, Fleet Management Systems (FMS), Dragline Monitoring Systems, Dozer, Loader and Drill positioning Systems and On-board Machine Health Systems. All of this data is extracted, validated and augmented to ensure that the reports that are presented to operational management can be used with absolute confidence.
Mining companies that use MinVu in their day-to-day mining operations include BHP, Glencore, Anglo American, South 32, Yancoal, US Steel, Canadian Natural Resources, PT Bumi, Ok Tedi, New Hope Corp., Dominion Diamonds, and Wesfarmers. MinVu allows these mining companies to have a real-time view of operational data (from all of the discrete items of mining equipment operating in a mine) in one report.
RPM CEO and Managing Director Richard Mathews commented: "Since acquiring a copy of the Fewzion Short Interval Control (SIC) product twelve months ago we have been building the underlying architecture to enable us to deliver a fully automated Short Interval Control system. Having the ability to automatically take live data feeds off our customer's operational systems will dramatically accelerate our move into the Short Interval Control space where real time plan verses actual performance is the goal."
"MinVu is the only company that we know of who have built a comprehensive suite of standard integration adaptors across all key operational systems that operate in a mine. As such we believe the integration, data validation, structured Operational Data Store (ODS) and associated reporting will give RPM a commanding head start over other software vendors who decide they want to provide a mining Short Interval Control system in the future."
Co-founder and Director of MinVu, Mike Taylor said: "For the last 18 years we have worked tirelessly building software solutions with our customers that help them improve their operations. We have always wanted our products to be integrated with the industry's leading production, costing and simulation systems and this transaction delivers exactly that."
"We have been very impressed with RPM's vision for the industry and the investment they are making in their products in what has been a difficult period for suppliers to the mining industry. We are convinced that the MinVu product suite will benefit from increased investment and the sales and marketing support which RPM can offer it right around the world. As evidenced by the structure of this deal and the consideration we have accepted for RPM shares, we firmly believe in this complementary combination of the two product suites and management teams."
Read the article online at: https://www.worldcoal.com/mining/20122017/rpm-to-acquire-minvu/
You might also like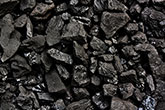 According to a recent release from Rystad Energy, global coal-fired power generation is on track to peak in 2023, as new sources of renewable and low-carbon energy expand rapidly.