---
Kibo Mining plc, the Tanzania focused mineral exploration and development company, has announced that it has signed a strategic MoU with Mbeya Cement Company LTD to develop a strategic regional collaboration and reciprocal supply of materials agreement.
Over the past months the company and Mbeya Cement have identified various areas in which they believe they can collaborate towards the socio-economic benefit of the Mbeya and Songwe regions as well as for their own commercial objectives. After identifying the various areas of possible collaboration, Kibo and Mbeya Cement have committed their respective companies towards achieving these benefits by agreeing and signing a strategic MOU. The MOU will guide and govern a process whereby the parties will use their reasonable commercial endeavours to procure definitive agreements that will ensure fairness both in respect of product pricing and specific quantities, and will also make provision for market conditions to procure a fair commercial relationship in which all parties share in the risks and benefits of prevailing market conditions. Collaboration/commercial arrangements / agreements will be pursued in respect of the following:
Discussions with regional development partners including government agencies, NGO's, community stakeholders and the private sector regarding an optimal roadmap to give effect to policies in respect of regional socio-economic and related development programs and projects.
Exclusive coal supply agreement in respect of coal produced from the Mbeya Coal Mine, to supply coal to Mbeya Cement, subject to guaranteeing specified quality and quantity specifications from Mbeya Cement.
A definitive supply or collaboration or contract mining or similar agreement in respect of limestone to meet lime requirements of both the Mbeya power station and Mbeya Cement.
Definitive supply agreement to supply fly ash produced from the Mbeya Power Plant to Mbeya Cement.
Definitive electricity supply agreement to supply electricity to Mbeya Cement in respect of electricity produced from the Mbeya Power Plant.
Definitive supply agreement either directly with Mbeya Coal or with its contractors in respect of cement produced by Mbeya Cement for use in the construction of the Mbeya Coal Mine and Mbeya Power Plant.
Louis Coetzee, CEO of Kibo Mining, said:
"We are very pleased with the Mbeya Cement MOU. This MOU constitutes our very first step towards implementation of the broader MCPP regional and local development objectives; our first commercial diversification opportunity in as far as coal supply agreements are concerned, other than to the Mbeya Power Plant. It also marks the first direct electricity supply agreement opportunity outside commitments within the PPA. Kibo is currently involved in various other similar negotiations / initiatives towards establishing the MCPP's commercial role as a critically important regional socio-economic development catalyst. As stated in previous announcements, the MCPP fulfils a dual role as strategic national energy supplier on the one hand and as a pivotal socio-economic development agent on the other. We are very excited to have Mbeya Cement as a partner and we are looking forward to working together to transform the Songwe and Mbeya regions into a significant economic development hub in East Africa" Ilse Boshoff, CEO of Lafarge Tanzania said, "We are very excited with the partnership that we have with the Kibo and this gives us mutual benefits in leveraging our key strengths whilst supporting the government and communities at large. We, Lafarge Tanzania are a part of a big Group – LafargeHolcim that is leading the world in producing construction solutions to meet different needs. LafargeHolcim believes in providing the World what really matters; from housing to infrastructure, Mines to customized energy solutions like what we have signed for with Kibo Mining Plc."
Read the article online at: https://www.worldcoal.com/mining/20042017/kibo-signs-mou-with-mbeya-cement/
You might also like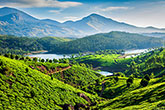 In a push towards eco-friendly coal transportation, Coal India Limited (CIL) has planned a capital investment in 61 first mile connectivity (FMC) projects.