South Africa regulators approve Canyon's acquisition of Kangra Coal
Published by Claire Cuddihy, Assistant Editor
World Coal,
---
Canyon Resources (Canyon) has completed the US$40 million purchase of Kangra Coal after South Africa's regulatory authorities – the Competition Commission and the Department of Mineral Resources – approved the deal.
Canyon bought Kangra from Madrid-listed energy firm Gas Natural Fenosa (which held 70%) and South African company Izimbiwa Coal Investments (which owned 30%). Kangra's coal assets are located in Mpumalanga and KwaZulu-Natal. On 11 December 2018, the Department of Mineral Resources gave consent to the transfer of mineral rights from the Madrid-listed energy firm to Canyon. The Competition Commission had granted approval of the transaction on 27 November 2018.
The purchase agreement was signed on 25 June 2018. Kangra has an underground mine and opencast operations in Saul Mkhizeville near Piet Retief (Mpumalanga). It produces 2 million tpy of coal. It also has a 2.3% interest in Richards Bay Coal Terminal which allows it to export about 1. 6 million tpy. In total, Kangra employs 1282 people including contractors. The conclusion of the deal has added to the growing portfolio of coal assets under the control of Menar, the mining investment company that also has an interest in Canyon.
In November, Canyon hosted a ceremony to officially open Khanye, the latest project to be converted into a full mining operation with a processing plant on site, in Bronkhorstspruit (Gauteng). Menar is also a controlling shareholder in Zululand Anthracite Colliery which was purchased from Rio Tinto in 2016 and turned into a profitable business within two years. Menar's Managing Director Vuslat Bayoglu said he was excited that the deal was concluded to the satisfaction of all parties including regulators who processed it reasonably quickly.
Bayoglu said: "This for me is a sign that South Africa is a good investment destination. Investors are always looking for host countries that can process transactions – both simple and complicated ones – with reasonable speed. It's a competitive advantage we must not take for granted."
Bayoglu and his team of experts at Canyon are already conceptualising plans to develop new projects in Kangra and potentially create more jobs.
He said: "When Menar acquired ZAC, we retained jobs and over time created more. We are looking at ways to grow Kangra. I don't believe in sitting on assets. Mineral Resources Minister Gwede Mantashe says we should develop our assets and grow mining's contribution to the GDP and I agree with him."
Read the article online at: https://www.worldcoal.com/mining/19122018/south-africa-regulators-approve-canyons-acquisition-of-kangra-coal/
You might also like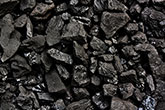 According to a recent release from Rystad Energy, global coal-fired power generation is on track to peak in 2023, as new sources of renewable and low-carbon energy expand rapidly.