---
Blaschak Coal's anthracite mining operations in Luzerne County, Pennsylvania, is not a danger to residents, according to the Pennsylvania Department of Environmental Protection (DEP), meaning the company will not be subject to additional environmental controls.
The ruling comes after a two-year air monitoring programme by the DEP, which began after local residents complained that dust from the mining operations was "coating their homes and other parts of their properties," the DEP said in a statement.
"When residents asked for the department to take a look at this issue, we immediately responded with air monitoring because people were concerned about the air they were breathing," said Mike Bedrin, Director of the DEP's Northeast Regional Office. "The monitoring programme showed no danger but the company is still working to minimise dust from their property."
The monthly levels of dust in the air at the four locations set up as part of the monitoring programme were between 3.53 short t per square mile and 5.05 short t per square mile. Air quality standards recommend that dust levels at or above 43 short t per square mile require air quality controls.
"We were gratified by this conclusion," Blaschak's CEO Greg Driscoll told World Coal. "It is a priority for Blaschak to operate in a responsible and considerate manner. We stay on top of all aspects of our operations and work collaboratively with regulators and the communities in which we operate."
"We are proud of our record of regulatory compliance and our continuing efforts to recognise that we often operate near residential areas and need to be responsive to their concerns," Driscoll concluded.
Founded in 1937, Blaschak Coal mines in the historic anthracite mining region of northeast Pennsylvania, a region that produced upwards of 100 million short t of anthracite in its heyday at the beginning of the twentieth century. Last year, Blaschak sold 374 000 short t.
Edited by Jonathan Rowland.
Read the article online at: https://www.worldcoal.com/mining/19112015/coal-dust-not-a-danger-to-luzerne-county-residents-blaschak-coal-3183/
You might also like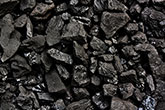 Canyon Coal is constructing a new coal mine in Hendrina, Mpumalanga, South Africa, with production is expected to start in 2H23.