---
New ABB Ability™ Operations Management System maximises co-ordination between weekly production plans and dynamic situations in the mine to improve efficiency, increase productivity and maximise profitability.
Developed in collaboration with Boliden AB and ArcelorMittal Mining Canada, ABB Ability Operations Management System for mining (OMS) connects and co-ordinates mine operators, workforce, equipment and all mining activities in real time, from face preparation to crusher.
Mine planners often have to build a short-term plan with limited visibility of ongoing activities in the mine. While mine operators constantly consider and evaluate a complex set of operational constraints, adjusting to ever-changing, day-to-day and hour-to-hour situations. This can impact operational efficiency and raise costs.
By integrating short interval control and closed loop scheduling into a single digital platform, ABB's OMS improves responsiveness to unplanned events and reduces production variability through all the mine stages. The ABB Ability Operations Management System can present 'what-if' scenarios in case of task failure or operational change. This helps mine operators and planners make better decisions faster ensuring ongoing operation of the mine and increased productivity. Equipment availability is also improved by moving from a reactive to a predictive maintenance model. Through all the stages of the production cycle, the production flow from the mine is maximised.
"Although it may seem simple, the co-ordination between the tactical plan and the operational plan is one of the top challenges faced in modern mining," said Eduardo Lima, product manager for integrated mine operations at ABB. "By offering advanced short-term planning and increased automation, ABB Ability Operations Management System enables the mine to act as an ore factory."
"Ore inventory can be tracked and controlled to allow maximum flow and optimal grade. By integrating operational technology and information technology, operational awareness is increased for all personnel," he adds. "Staff see the same information at the same time and can jointly decide what actions to take in real time with no need to wait until the end of the shift."
Short interval control application allows mine operators to monitor and review operational plans and performance based on targets, metrics and KPIs. Variances can be analysed and mitigated in real time during a shift for immediate corrective action.
Closed loop scheduling application combines high level planning with low level control through heuristic auto-scheduling algorithm. This allows mine planners to achieve new levels of production scheduling efficiency from bench preparation to crusher, optimising resource usage in real time and following the production plan more effectively.
In developing ABB Ability Operations Management System with technology leader ABB, project teams at both ArcelorMittal Mining Canada's Integrated Remote Operations Center and the Boliden Mine Operation Center provided operation expertise, existing infrastructure and dedicated resources support. The technology was piloted at Boliden's Renstrom underground mine in Sweden and by ArcelorMittal at the Mont-Wright opencast mine in Canada.
Read the article online at: https://www.worldcoal.com/mining/19072019/abb-launches-digital-application-for-real-time-integration-in-mines/
You might also like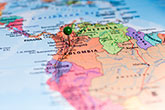 Benjamin Hill has entered into a nonbinding letter of intent with Aion to acquire interest in a Colombia coal project.