---
An innovative bench-scale facility established at West Virginia University (WVU) in collaboration with NETL will demonstrate the feasibility of extracting rare earth elements (REEs) from acid coal mine drainage (AMD) to develop a domestic supply of REEs – an effort that will enhance America's economic growth and national security.
The WVU rare earth extraction facility was created as part of an ongoing US Department of Energy (DOE) project managed by NETL. Director (Acting) Sean I. Plasynski and other Lab representatives joined DOE Assistant Secretary for Fossil Energy Steven Winberg, WVU leaders and noted dignitaries for a commissioning event 18 July to celebrate the launch of the new facility.
"This is a milestone moment in our lab's efforts to develop a domestic supply of rare earth elements, which are essential for modern technologies," Plasynski said. "Innovation is central to our work at NETL, and this cutting-edge research supports DOE's core mission to keep America safe and secure. This facility will explore the feasibility of meeting the growing demand for REEs by taking advantage of our abundant natural resources. If successful, we will create business opportunities that stimulate the economy and boost jobs, help the coal industry and ensure national security by reducing our reliance on imports."
REEs are valuable chemical and metallurgical elements that are traditionally found in Earth's crust. They are used in everyday technology devices – such as smartphones and computer hard drives – and by a broad range of industries including transportation, healthcare and defense. China is the world's leading provider of REEs, supplying more than 90% across the globe.
The WVU Rare Earth Extraction Facility will investigate the technical feasibility of extracting REE concentrates with a purity of at least 2% – or 20 000 ppm – from solid residues or sludge generated during treatment of AMD. The continuously operating facility will employ a two-stage chemical separation process that includes acid leaching and solvent extraction to produce about 3 g/hr of REE concentrate.
The facility's launch is a key component of the second phase of a US$4.3 million DOE project aimed at recovering REEs from AMD. During Phase 1, WVU and its partners identified AMD as a viable source of REEs and developed an extraction and separation process. Estimates based on the volume of AMD generated in Pennsylvania and West Virginia alone suggest that their sludges could generate up to 2700 tpy of REEs – more than enough to supply the 800 t needed annually by the US defense industry. A survey of 154 AMD treatment facilities found enough sludge in surface storage to generate REEs worth US$122 million.
The WVU-led Phase 2 project runs through 30 June 2019. By working with WVU and other partners to develop economical ways to supply REEs domestically, NETL is playing a critical role in furthering America's technological edge as it continues to develop innovative solutions for the nation's energy challenges.
Read the article online at: https://www.worldcoal.com/mining/19072018/netl-manages-new-wvu-rare-earth-extraction-facility/
You might also like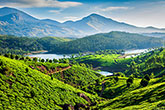 In a push towards eco-friendly coal transportation, Coal India Limited (CIL) has planned a capital investment in 61 first mile connectivity (FMC) projects.