Universal announces first ROM coal from Clydesdale Colliery
Published by Louise Mulhall, Editorial Assistant
World Coal,
---
Universal Coal has advised that the first ROM coal from the opencast development at its new Clydesdale Colliery (NCC) in the Witbank area of South Africa has been delivered to the coal handling and preparation plant (CHPP) for processing and sale. All conditions precedent for the AUS$21 million (ZAR215 million) loan facility have been satisfied, paving the way for debt drawdown.
Opencast mining at NCC is expected to ramp up over the next quarter, reaching steady state in 2H2017 and complementing the underground coal currently being mined from three underground sections at the adjacent Diepspruit shaft.
Universal's Chief Executive Officer Tony Weber commented:
'With both NCC's underground and the opencast pit now being mined simultaneously, the colliery is set to contribute significantly to the cash flows that Universal currently receives from our Kangalacolliery, and its exposure to the imporved thermal coal export market will diversify our revenue. The debt funding will allow us to complete construction and meet the delivery requirements of our Eskom and long-term offtake agreements, with no further financing needed."
Opencast operations at NCC commented in January 2017 as the second phase of NCC's planned 3.3 million tpy ROM mine development programme, following the commenenemnt of underground operations in September 2016. The third section of the CHPP, totalling an additional 100 tph caoacity, has been fully rebuilt and is current;y being commissioned, bringing the net annual throughput capacity in line with the projected 3.3 million tpy ROM tonnage.
Details of NCC's mining operations are as follows:
The underground operation delivers primarily 6000 Kcal thermal coal, focused towards export markets, and is set to achieve 900 000 tpy ROM next quarter (annualised basis).
Opencast operations will deliver a further 2 – 2.3 million tpy ROM premium quality domestic thermal and low phos metallurgical coal once steady state is achieved in mid-2017.
The NCC mining operations are forecast to produce contracted sales of;
1.2 million tpy to Eksom, with supply beginning in March 2017 and ramping up to reach full capacity over the next quarter.
Commencement of the long-term supply of 0.65 million tpy, 6000Kcal quality export coal in May 2017, following the winding down of the interim agreement.
0.1 – 0.2 million tpy of low phos metallurgical coal.
Read the article online at: https://www.worldcoal.com/mining/19042017/universal-announces-first-rom-coal-from-clydesdale-colliery/
You might also like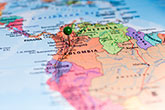 Benjamin Hill has entered into a nonbinding letter of intent with Aion to acquire interest in a Colombia coal project.