EPA launches back-to-basics agenda at Pennsylvania coal mine
Published by Louise Mulhall, Editorial Assistant
World Coal,
---
US Environmental Protection Agency Administrator Scott Pruitt visited the Harvey Mine in Sycamore, Pa., has met with coal miners and announced EPA's Back-to-Basics agenda. The agenda reinforces Administrator Pruitt's commitment to refocusing EPA on its intended mission, returning power to the states, and creating an environment where jobs can grow.
"What better way to launch EPA's Back-to-Basics agenda than visiting the hard-working coal miners who help power America. The coal industry was nearly devastated by years of regulatory overreach, but with new direction from President Trump, we are helping to turn things around for these miners and for many other hard working Americans," said Administrator Pruitt. "Back-to-Basics means returning EPA to its core mission: protecting the environment by engaging with state, local, and tribal partners to create sensible regulations that enhance economic growth."
Administrator Pruitt spoke with coal miners about the President's recent Energy Independence Executive Order, which directs EPA and other federal agencies to review the Clean Power Plan and revise regulatory barriers that impede energy independence, including unnecessary burdens on coal miners and coal-fired electric utilities.
"We welcome Administrator Pruitt to Southwestern Pennsylvania and are very encouraged by the new Administration's commonsense approach in balancing the need for environmental protection, energy development and economic growth," said Jimmy Brock, CEO of CNX Coal Resources.
"The Pennsylvania Coal Alliance looks forward to new direction from the EPA. We are hopeful that Administrator Pruitt will work with to stop the systematic regulatory approach to dismantle industry, and work with us to continue responsible mining and contribute billions to Pennsylvania's economy," said Rachel Gleason, Executive Director of PA Coal Alliance.
"Administrator Pruitt's appearance should give confidence to coal communities across the country that the days when our government stands in opposition to them are over and that the appreciation they deserve for securing the nation's energy supply for our manufacturing industries and families is finally at hand," said Hal Quinn, President and CEO of the National Mining Association.
In his speech to Pennsylvania miners, Administrator Pruitt explained that EPA's Back-to-Basics agenda means returning EPA to its core mission and focusing on greater value and results. EPA will be partnering with states and tribes to ensure a thoughtful approach is used to maximise resources to protect America's air, land, and water.
Read the article online at: https://www.worldcoal.com/mining/19042017/epa-launches-back-to-basics-agenda-at-pennsylvania-coal-mine/
You might also like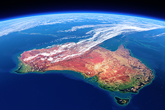 Simon Nicholas overviews a new report by IEEFA India and JMK Research and Analytics, which demonstrates why Australian metallurgical coal miners should not get overexcited by the outlook for exports to the subcontinent.