---
Atrum Coal Limited has announced Chuck Blixt as Non-Executive Chairman, the resignations of Craig Burton and Michael Jardine and the appointment of George Edwards and Charles Fear as Non-Executive Directors.
Commenting on the changes, Non-Executive Chairman Chuck Blixt stated:
"Atrum has great assets and now we have an experienced and well-connected Managing Director in Max Wang to execute the strategy.
"Following the appointment of Max, both Craig Burton and Michael Jardine have elected to step down from the Board, to focus on other business.
"Replacing Craig and Michael are two senior, experienced company directors. Charles Fear is Chairman of Argonaut Limited while George Edwards is well-known in the coal sector worldwide, having built and sold coal mines in Australia, and traded coal internationally for decades.
"I welcome them both to the Board and look forward to their contribution as we finalise an updated strategy and execution plan to deliver positive returns to our shareholders."
Charles Fear co-founded Argonaut Limited in 2002 to provide M&A advice, undertake primary and secondary capital raisings, and provide stock-broking services to natural resources companies and companies that operate in the resources sector. Over the last ten years, Argonaut has advised on over US$4 billion worth of M&A deals, raised more than US$3 billion in equity and more than US$1.5 billion in debt for resource companies and projects. Argonaut works across the globe, and has conducted business in Australia, North and South America, throughout the Asia-Pacific region, and in Africa. Notable deals in which Charles has been involved include US$750 million of capital raises for Ausdrill, GR Engineering and Austin Engineering; M&A advisory in relation to Regent Pacific's US$345 million offer for BC Iron, the US$287 million merger of Ausdrill and Brandrill, Territory Resources US$966 million bid for Consolidated Minerals and Gem Diamonds US$300 million takeover of Kimberly Diamonds.
George Edwards is a metallurgy graduate from the University of New South Wales, and has spent his life in the coal sector, initially in metallurgy, then establishing, operating and selling his own export coal mines, in coal negotiations and trade missions around the world, and then in trading coal shipments. He has worked for BHP, Coal and Allied, the Joint Coal Board and was latterly Chief Executive Officer in Australia for Consolidation Coal Company of the USA (now Consol Energy). Since establishing his own companies 32 years ago he has been responsible for export sales of up to 5 million t of coal a year from his own and other mines in Australia, and some from other countries. He has close links with Asian and Indian coal buyers and has been mandated by several Chinese companies to secure coal and coal projects. He was Chairman of SAI Global Limited (ASX listed) from listing in 2003 until 2008, the Energy Council of Australia (from 1993 to 2006) and Standards Australia (from 2000 to 2004); in 1995 he was President of The AusIMM. He has authored more than 150 talks, articles and presentations in Australia and in 14 countries overseas, mainly on mining and coal-related matters. George and Charles will initially be paid US$3000 per month for their services but the Board intends to put a resolution forward at the 2017 Annual General Meeting in relation to Board remuneration, with options offered to the non-executive directors at 23c, 40c, 50c, 70c and US$1 and hurdles aligned to those of the Managing Director.
Read the article online at: https://www.worldcoal.com/mining/18082017/atrum-coal-appoints-chairman-and-makes-board-changes/
You might also like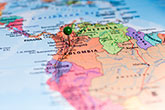 Benjamin Hill has entered into a nonbinding letter of intent with Aion to acquire interest in a Colombia coal project.