---
Powder River Basin (PRB) coal miner, Cloud Peak Energy, has announced a full year loss of US$204.9 million in 2015 compared to a profit of US$79 million in 2014. Coal shipments fell by over 10 million short t to 75.1 million on the back of reduced customer demand for coal its Cordero Rojo mine.
The company also said it was stopping its coal exports due to oversupply on the global market and uncertainty over Chinese and Indian demand, following the renegotiation of its contracts with port operator, Westshore Terminals, and rail company, BNSF.
Impairment charges were recorded against port access rights at Westshore, as well as two planned terminals: Gateway Pacific and Millenium. The company also wrote off its equity investment in Gateway Pacific Terminal in response to weakened international demand.
Wood Mackenzie recently noted in a blog post that the planned coal export terminal developments on the West Coast were facing irrelevancy as the competitiveness of US coal on the international market had been hit by falling global demand and a strong US dollar. US coal exports have plummeted since 2012 to just 58.7 million short t in 2015 compared to a peak of 125.8 million t in 2012.
On the domestic front, Cloud Peak forecast another drop in shipments to between 64 and 70 million short t as its expected US coal burn falls to 720 million short t in 2016. Although that represents a much smaller decrease than the 100 million short t fall experienced in 2015, shipments will be hampered further by utility stockpile drawdown.
"We expect 2016 to be another difficult year for US thermal coal producers," said Cloud Peak's CEO, Colin Marshall – although he added Cloud Peak was "optimistic that coal demand will begin to stabilise in 2016."
"It is important to remember that there will be a significant amount of coal burned in America for many years to come and that the PRB will provide a large portion of it," Marshall concluded.
Edited by Jonathan Rowland.
Read the article online at: https://www.worldcoal.com/mining/18022016/cloud-peak-announce-full-year-loss-2016-271/
You might also like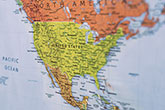 American Resources has announced that it has expanded production at its Carnegie 2 metallurgical carbon mine in Pike County, Kentucky, by adding a second operating section.