GMSG publishes its Underground Communications Infrastructure Guideline
Published by Louise Mulhall, Editorial Assistant
World Coal,
---
GMSG has successfully published the first two parts of its Underground Mine Communications Infrastructure Guideline: Positioning and Needs Analysis, and Scenarios and Applications. The guideline is being developed by the Underground Mining Working Group's Communications Infrastructure sub-committee. It will provide a high-level view of the processes needed by mine owners and operators to meet planning and design requirements when creating or replacing underground mine communications infrastructure.
The rapid development of new technologies has led to a shift from traditional analogue systems to high-speed digital network frameworks. While these digital systems improve production and increase cost-efficiency, there is a gap in knowledge and experience needed to correctly plan, design, deploy and maintain these modern systems. When complete, the guideline will solve that problem. "With this document, a mine manager does not need to be an IT or instrumentation expert to understand the communication infrastructure requirements of the mine from start to finish," says Jean-Guy Pelletier, Corporate Director Maintenance at Agnico Eagle, and sub-committee member. "This guideline will not only succeed in helping the team design, engineer, construct and use the communication of an underground mine the first time, but it will also be an integral part of the communication plan of mine site as a whole."
Part 1, Positioning and Needs Analysis, provides a general overview of the guideline objectives and audience, as well as a mine communications maturity lifecycle diagram. This diagram provides a high-level overview of the services and supporting technology that is generally used in each phase of the mine lifecycle.
Part 2, Scenarios and Applications, gives scenarios of practical applications of communications infrastructure design in underground mining today and in the near future. The business services design requirements comprise a series of checklists on the general tasks and components needed for each phase of underground mine planning and development. The checklist helps mine personnel and contractors identify the appropriate network communications technologies to support required services and solutions.
"Newtrax has supported GMSG for several years now and are very pleased with the progress," said Alexandre Cervinka, President and CEO of Newtrax, one of the supporting vendor companies. "The Communication Infrastructure Guidelines is a good example of what a team of industry experts from different companies can produce when working together on a common and mutually beneficial goal."
GMSG would like thank all of the sub-committee volunteers for their work on the guideline, and to give a special thank you to Dave Fry, Director, IT Infrastructure & Cybersecurity at Yamana Gold, the previous sub-committee leader during the development and review of the documents. This publication would not have been possible without his tireless work. GMSG would also like to thank the following companies for their support: Agnico Eagle, Atlas Copco, Barrick Gold, Cisco, Newtrax, Rio Tinto, Sandvik, Yamana Gold, the University of the Witwatersrand and Vale.
Find the Underground Communications Infrastructure Guideline sections Positioning and Needs Analysis and Scenarios and Applications, available for download in the GMSG library.
Read the article online at: https://www.worldcoal.com/mining/17052017/gmsg-publishes-its-underground-communications-infrastructure-guideline/
You might also like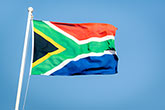 Black Royalty Minerals Koornfontein has signed Bettercoal's letter of commitment.