---
Rio Tinto Chief Executive Sam Walsh will retire on 1 July 2016 and will be succeeded by Copper & Coal chief executive Jean-Sébastien Jacques. To ensure a smooth transition, Jean-Sébastien, will join the board and become Deputy Chief Executive with immediate effect.
This new role for Jacques is a reflection of his dedication and more than three years work on Rio Tinto's executive committee. Rio has indicated he brought greater focus to the copper and the coal businesses. He delivered a step-change in both safety and cash performance while significantly reducing costs.
Before joining Rio Tinto, Jacques worked for more than 15 years across Europe, Southeast Asia, India and the US in a wide range of operational and functional positions in the aluminium, bauxite and steel industries. He served as group strategy director for Tata Steel Group from 2007 to 2011.
Rio Tinto Chairman Jan du Plessis commented: "Jean-Sébastien is a very experienced executive with a demonstrated track record and brings a unique blend of strategic and operational expertise. He has run complex operations and projects across five commodities and five continents. J-S is a highly-regarded leader who shares Rio Tinto's strong values and has embraced its culture."
He continued: "Today's announcement is the culmination of a comprehensive and deliberate executive succession process. The board has decided that J-S is the right person to lead Rio Tinto in an increasingly complex world filled with both challenges and opportunities for our industry."
Jean-Sébastien Jacques said: "Rio Tinto is a world-class company with some of the best tier one assets and people in the industry. It is an honour and a great privilege to be given the opportunity to lead the company as we continue to develop the business and pursue the delivery of value for shareholders. The safety of all of our people across the world will remain a key focus and, together with Sam, I will take every opportunity over the next few months, to meet and listen to our shareholders, customers, employees and stakeholders, all of whom play an integral role in making this great company so successful."
On 1 July 2016, Walsh will also retire as a Director after almost seven years on the Rio Tinto board.
Jan du Plessis said: "The board appointed Sam as Chief Executive at a challenging time for our company and I am very grateful for his tremendous leadership during the past three years. Against the backdrop of a volatile economic environment, Sam and his team have transformed the business, removing more than AUS$6 billion of costs, strengthening the balance sheet and returning more than AUS$13 billion to shareholders. Sam leaves Rio Tinto as a much stronger company, with a bright future."
Commenting on his step down, Sam Walsh said: "I have been seriously fortunate to lead one of the world's best companies. After 25 great and enjoyable years with Rio Tinto, now is the right time to pass the reins on to Jean-Sébastien. In his time at Rio Tinto, J-S has proven to be a standout performer as a leader in our business."
"I am very proud to have played my part, together with all of our employees around the world, in returning Rio Tinto to a position of industry leadership and strength. I have always wanted to make a difference and I believe we have achieved that. I look forward to working with J-S, the board and executive team during the transition," Walsh continued.
Chris Salisbury is appointed acting Chief Executive of the Copper & Coal product group and will attend the Rio Tinto Executive Committee in this capacity. The rest of the executive team remains unchanged.
Edited from press release by Harleigh Hobbs
Read the article online at: https://www.worldcoal.com/mining/17032016/jacques-named-the-successor-of-walsh-at-rio-tinto-411/
You might also like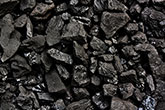 According to a recent release from Rystad Energy, global coal-fired power generation is on track to peak in 2023, as new sources of renewable and low-carbon energy expand rapidly.