---
Conventional emergency escape systems currently centre on self-escape with a self-contained self-rescuer (SCSR), refuge stations and aided rescue. The Dräger compressed breathing air refilling systems are an alternative technology that eliminates some of the risks of SCSRs – such as the need to switch between multiple SCSRs – as well as making it possible to actively fight a fire and undertake immediate search and rescue operations. This solution has been used in Australian mines since the 1990s and US mines began adopting the technology in the late 2000s.
Improving safety during mine escape
With Dräger compressed breathing air refilling systems, self contained breathing apparatus (SCBAs) replace the use of cached SCSRs. Miners simply make the one-time switch from a belt-worn SCSR to a SCBA that is refilled while the apparatus is in operation. This allows users to replenish their air supply without exposure to harmful conditions. Under this type of the emergency response plan (ERP), mines only need to supply a small number of SCBA caches, since refill stations located along escape routes replace the need for respirator caches.
The Dräger refilling system consists of three main parts: the SCBAs, the SCBA storage units and the SCBA refill stations. Each system can be customer configured for a mine's particular operation and the number of miners working in a mine or a specific section of a mine.
The SCBAs are used together with a full-face mask that allows at least a 90% field of vision, much wider than the goggles of a SCSR. The mask also eliminates the need for an uncomfortable nose clip and bite mouthpiece. It is also possible to communicate when wearing a SCBA. The ability to use a radio allows miners to talk with each other to coordinate escape plans and communicate with rescue workers on the surface. Even without a radio, the use of a mask makes verbal communication understandable.
Enabling immediate fire response
In addition to mine escape, Dräger compressed breathing air refilling systems are also used for immediate fire response. As mines begin to implement underground fire teams, the challenge is to ensure that the appropriate equipment is ready when it is needed. The Dräger compressed breathing air refilling systems keep refillable SCBAs close to those underground teams, so they are equipped to fight the fire before it gets out of control.
This technology helps to fill the gap between the time of an incident and the arrival of a mine rescue team. In some cases, that can be the difference between life and death. This immediate response capability also translates into asset protection. The ability to control a fire or other emergency situations helps to minimise property damage, down time and financial loss.
Providing a reusable system
A final advantage to the system is its reusability. Once the SCSR is used in case of an emergency, it must be discarded. If mines are forced to use SCSRs to escape, then a mine will have to invest in a new stock of respirators. In contrast, SCBAs can be used and reused indefinitely. The only component with a limited lifetime is the air cylinder. Similarly, the actual refill stations can also be used and serviced indefinitely.
The shelf life benefits combined with the capability to control mine emergencies make an investment in Dräger compressed breathing air refilling systems synonymous with an investment in the long term safety and productivity of a mine.
Written by Dräger. Edited by Jonathan Rowland
Read the article online at: https://www.worldcoal.com/mining/16062014/enhancing_escape_and_emergency_intervention_in_mines_coal985/
You might also like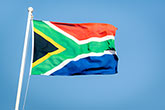 Black Royalty Minerals Koornfontein has signed Bettercoal's letter of commitment.