Confidence in Queensland resource sector regulations at near-five year low
Published by Harleigh Hobbs, Editor
World Coal,
---
A long-running quarterly Queensland Resources Council survey of resource company CEOs has found that confidence in the regulatory environment in Queensland is at a near-five year low.
QRC Chief Executive Michael Roche said that in comparison to a year ago, the latest findings revealed a stark change in the confidence of the CEOs confidence about regulation and doing business in Queensland.
"This time a year ago after a change of government in Queensland, our sector deemed it business as usual for the resources sector, but in the space of 12 months a lot has changed," Roche said. "While the Labour Government's commitment to royalty stability for its first term of government is welcome there has been anything but stability elsewhere in the regulation of the sector."
He continued: "Our sector has been the target of a raft of regulatory changes – some enacted and many more proposed – therefore it's little wonder the resource leaders' sentiment has substantially changed."
The survey also reveals that 44% of CEOs said that costs such as infrastructure charges, royalties and other taxes and charges were somewhat of significantly more expensive in Queensland than in other jurisdictions.
Roche confirmed this by indicating that in recent years, local government rates have increased for the sector and this was reflected in comments from sector bosses.
Roche said the majority of respondents to the survey did reveal that if the state government were able to reduce industry costs, such as royalties, this would improve the business outlook.
"While the QRC is getting a good hearing from Treasurer Curtis Pitt and Mines Minister Anthony Lynham, elsewhere our government continues to deliver nasty surprises and poor policy," Roche said. "I have written to Premier Annastacia Palaszczuk in the wake of the results from our latest survey in the hope that the government will recognise the damage being done to industry confidence due to the uncertainty."
Roche said that the so-called Chain of Responsibility law enacted just over three weeks ago is causing enormous angst and uncertainty in the business community. He stated it had "gone too far" and is doing "serious damage" to investor confidence.
In responding to the QRC survey, one CEO put: "Recent state government proposals and regulatory changes appear reactionary and populist."
"The QRC is working with companies and the government to make this a great state to do business in, but if the government's approach towards policy and regulatory stability does not change then investor confidence could keep spiralling down further, leaving taxpayers out of pocket."
"The resources sector contributes directly and indirectly one in every AUS$5 of the State's economy and is responsible for one in six jobs, while also contributing AUS$2.1 billion in royalties to the government in the last financial year."
"That AUS$2.1 billion was the equivalent of funding the salaries of 35 000 teachers, 30 000 nurses or about 32 000 police officers."
"The state collects zero royalties from mines that close and from projects that are cancelled."
Edited from press release by Harleigh Hobbs
Read the article online at: https://www.worldcoal.com/mining/16052016/confidence-in-queensland-resource-sector-regulations-low-780/
You might also like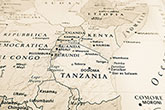 Edenville Energy Plc has provided an update on its Rukwa Coal Project in Tanzania.