---
BHP Mitsubishi Alliance (BMA)'s Hay Point team recently celebrated the much-anticipated completion of the Shiploader and Berth Replacement Project, nicknamed SABR.
In operation since 1971, the Hay Point Coal Terminal has undergone multiple expansion projects over its lifespan. It is a critical piece of infrastructure in BMA's logistics portfolio and enables the BMA team to deliver high-quality met coal for steelmaking to their customers all around the world, quickly and reliably.
These vital replacement works, requiring 15 000 t of steel, will reinforce Hay Point's ability to deliver coal to customers into the future. As Gaia Antoniucci, Head of Asset Projects said at the celebration:
"The completion of the SABR project will improve the terminal's cyclone immunity and ensure its long-term sustainability.
"I'm so proud of all of the teams who worked tirelessly day-in, day-out – both on-site during construction, as well as behind the scenes, and of the fantastic integration between the various parts of the different organisations to ensure the project ran without any major issues, and with the utmost focus on safety and the best outcomes for project delivery."
SABR has been designed with a safety mindset – most of the project infrastructure has been built in controlled environments, minimising the exposure of front-line workers to the danger of high-risk work activities such as working over water environments. Over three years, the project absorbed more than 250 000 work hours during construction, and supported almost 700 BMA and contractor personnel working over the life of the project to carry out the transformation.
Linda Murry, General Manager at Hay Point for BMA, acknowledged at the celebration that the project has not just been an investment for BMA, but for Central Queensland more broadly.
"The terminal is a very busy place, which is constantly working for our customers. It needs to be at its best to ensure BMA remain the world's largest exporter of seaborne metallurgical coal."
"Hay Point's increased capacity will drive economic growth throughout the region well beyond this port. We're hugely proud of our ongoing contribution to Central Queensland."
The celebration included tours of the upgraded terminal, a welcome-to-country and smoking ceremony by Yuwi elder Uncle Philip Kemp and a meet and greet dinner with project partners and local dignitaries at the Hay Point Hotel Motel.
Read the article online at: https://www.worldcoal.com/mining/14112023/hay-point-celebrates-completion-of-sabr-project/
You might also like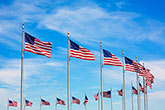 According to a recent release from the EIA, US coal-related CO2 emissions decreased by 68 million t in 2022, while overall US energy-related CO2 emissions increased slightly.