HELE coal can contribute to Australia's emissions reduction targets
Published by Louise Mulhall, Editorial Assistant
World Coal,
---
Australia has a viable pathway to achieving all three goals of energy policy – delivering reliable electricity supplies at affordable prices while meeting our emissions reduction targets – by taking advantage of new high efficiency, low emissions (HELE) coal fired electricity generation technology.
The claim that having coal-fired electricity as part of the country's energy mix means that Australia cannot meet its emissions reduction targets under the Paris climate change agreement is wrong.
In fact, the key to resolving the energy policy 'trilemma' is having clean coal technologies as part of the electricity generation mix along with renewable technologies like wind, solar and hydro power.
Analysis released by the Minerals Council of Australia shows replacing ageing coal-fired power stations which are expected to close in coming years with new HELE plants could deliver annual emissions reductions of 24 million t of carbon dioxide-equivalent greenhouse gases (MtCO2-e) by 2030. Upgrading several other coal-fired power stations with new technologies which improve efficiency and reduce emissions-intensity could deliver an additional 9 million t of annual emissions reductions in 2030.
This represents more than 80% of the emissions reductions needed by 2030 for the electricity generation sector to deliver its share of Australia's target under the Paris climate change agreement.
The rest of the electricity sector's emissions reduction task could be met by continued investment in gas, wind, solar and hydro; storage technologies like pumped hydro and batteries; and energy efficiency and demand management measures.
Furthermore, HELE coal plants will provide the longer-term option of adding carbon capture and storage technologies, which would deliver emissions reductions of 90%, helping to meet carbon abatement objectives beyond 2030.
If Australia's fleet of coal-fired power stations with HELE is modernised, they will work hand in hand with renewables and gas to: ensure reliable 24/7 power, avoiding the disruptive blackouts we would see without sufficient baseload power in the mix.
Put downward pressure on electricity prices, by taking advantage of Australia's plentiful sources of high quality affordable coal and the lowest-cost form of generation.
Deliver substantial reductions in carbon emissions from the electricity sector.
The bottom line is that modernising our electricity generation sector with a mix of new technologies, including flexible HELE coal which can integrate with other forms of energy, provides a viable and realistic path to achieving Australia's 2030 emissions reduction targets.
It would mean that Australia was following a similar approach to advanced economies like Germany and Japan, which have made emissions reduction commitments under the Paris agreement and are investing in HELE coal.
Australia need HELE in the electricity mix not only in order to meet emissions targets, but do so while maintaining reliable electricity supplies and putting downward pressure on prices.
Read the article online at: https://www.worldcoal.com/mining/14072017/hele-coal-can-contribute-to-australias-emissions-reduction-targets/
You might also like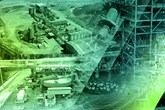 DRA Global has secured the contract for a major design package for Whitehaven Coal's Vickery Extension Project located in New South Wales, Australia.