Bradley surface mine's community benefits fund to provide monetary aid to local organisations
Published by Claire Cuddihy, Assistant Editor
World Coal,
---
Community groups and good causes located close to the Bradley surface mine in County Durham (UK) are being invited to put ideas forward for projects that could win financial support from its new community benefits fund.
Banks Mining, part of regional employer The Banks Group, will direct around £50 000 of the revenues generated at the Bradley surface mine, which sits between Leadgate and Dipton (UK), into the fund over the next two and a half years, with individual grants of up to £3000 which are predominantly primarily for capital projects being available to deserving local causes.
The Bradley community benefits fund is independently administered by the County Durham Community Foundation, and a funding committee comprised of community representatives has now been set up to help ensure the money is spent in ways which meet local priorities.
Cllr Ivan Jewell of Durham County Council was appointed as chair of the funding committee, with Andy Plant of the Leadgate Area Partnership becoming its vice chair.
The nine member committee, which also includes Father John Bagnall of Our Blessed Lady and St. Joseph Church in Leadgate, Fiona Maddick of Durham Constabulary and Cllr Alan Shield of Durham County Council, will meet every few months to consider applications for funding, which can be submitted at any time.
And with the fund having now gone live, Banks Mining is inviting local community groups to put forward ideas on where the first grants might be directed.
Eligibility for funding is normally restricted to projects and activities within the closest communities to the Bradley site, which are Dipton, Leadgate and Medomsley, but projects in neighbouring areas may also be eligible if they can be shown to benefit people living within the closest communities.
Work at the Bradley surface mine is now ongoing, with 41 jobs being directly supported at the Bradley site, alongside others in the local supply chain. Around half of those working there live within five miles of the site, with almost all living within a 15 mile radius.
Lewis Stokes, Community Relations Manager at The Banks Group, said: "We are committed to delivering tangible benefits to the local communities that host our developments, and involving community representatives in making funding decisions will help us to provide support to those projects which meet local priorities."
"We are keen to start hearing from as many different local groups as we can, so we can start making a positive contribution towards local community groups' work as soon as possible.
"As well as generating money for this fund and local employment opportunities, the high quality coal that now being produced at the Bradley site is helping to meet the UK's continuing demand for it to satisfy a range of essential commercial, industrial and electricity generation needs.
"Work is continuing to progress well at Bradley thanks to a locally-based, highly-skilled workforce, and we remain fully focussed on operating the site in the safest, most efficient and most environmentally responsible way possible."
Read the article online at: https://www.worldcoal.com/mining/14012019/bradley-surface-mines-community-benefits-fund-to-provide-monetary-aid-to-local-organisations/
You might also like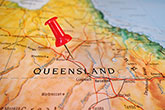 CIMIC Group's minerals processing company, Sedgman, has secured an operations and maintenance contract in the Bowen Basin, Queensland, from Pembroke Resources.