---
The Palaszczuk government must immediately approve the New Acland stage 3 project, following a Court of Appeal decision in favour of New Hope.
Queensland Resources Council (QRC) Chief Executive Ian Macfarlane said there could be no more hold ups, no more delays and no more excuses.
"The New Acland Stage 3 mine should go ahead, securing the jobs of the 150 workers who are facing redundancy because of more than 10 years of delays," Macfarlane said.
"There is a precedent for the Palaszczuk government to act. In 2007 Anna Bligh's Government legislated to guarantee operations at Xstrata's Wollombi project in Central Queensland in response to a court ruling.
At the time, Bligh said: "My government is not prepared to have this uncertainty […] Next week we will legislate to validate the mining lease so that the mine can proceed, but only with stringent environmental requirements."
Macfarlane continued: "This is in sharp contrast to the Palaszczuk government, which has refused to act to save the jobs of 150 workers at the Acland mine, where redundancy proceedings have started.
"In fact, the government doesn't have to take that extra step to legislate, it could simply approve the mining lease and associated water licence to allow the expansion to go ahead.
"In Parliament last week the Premier said the hold up for a decision was because 'my government is waiting on the finalisation of proceedings in the Court of Appeal'.
"The Palaszczuk government cannot allow this emotional upheaval affecting New Hope workers and the local community to go on for one moment longer.
"If the government supports coal jobs, it's not enough just to say so. It has to back up those words with action.
"It shouldn't matter whether those jobs are in Central Queensland or Southern Queensland. The Premier must act immediately to save New Acland coal jobs."
Read the article online at: https://www.worldcoal.com/mining/11092019/queensland-government-can-act-to-save-new-hope-jobs/
You might also like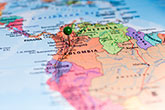 Benjamin Hill has entered into a nonbinding letter of intent with Aion to acquire interest in a Colombia coal project.