---
Terex Trucks' TR60 rigid haulers are showcasing their longevity, clocking up 25 000 hrs moving overburden at a South African coal mine.
Diamond and gold production attributed much to the early development of South Africa's economy and the country still enjoys a position of leadership in global mining due to its vast production of coal, chrome, and manganese. Helping to keep the Rainbow Nation a key supplier to the worldwide industry, Atlantis Mining (SA) primarily operates as an opencast coal mining subcontractor, providing drilling and blasting, bulk earth moving, overburden and coal removal duties, as well as mine rehabilitation.
A longstanding Terex Trucks customer, Atlantis Mining is currently putting its TR60 rigid dump trucks to work at the Vaalbult coal mine in Mpumalanga, South Africa. The versatile 55 t capacity machines, some of which have clocked over 25 000 hrs, while the newer models are on 500 hrs, are being used to remove blasted rocks and hard overburden.
"The Terex Trucks machines in our fleet have done very well," says Mark Johnstone, Managing Director of Atlantis Mining. "The trucks on 25 000 hrs are still going strong and even have their original bins [haul bodies] – we've had health checks done and they're perfect."
Putting in the hours
Founded by father and son, Jimmy and Mark Johnstone, Atlantis Mining is the owner of 16 Terex Trucks, which includes a recent purchase of three TR60 rigid dump trucks. Atlantis Mining's partnership with Terex Trucks began in the mid-1980s and its machine yard now includes four generations of TR60s. Johnstone explains: "In the modern era of Atlantis Mining, TR40s were the first rigids we bought, we then upsized to TR45s – and then subsequently upsized to TR60s."
Constructed at the Motherwell factory in Scotland, the TR60 is purpose-built to haul through the toughest environments and carry more materials in less time, with less fuss. Atlantis Mining uses the trucks, which are fitted with Cummins six cylinder 19 l engines, for two 9.5 hr shifts five days a week, and on Saturdays for a total of 16 hrs. Taking this gruelling regime in its stride, the TR60's drivetrain gear reduction provides excellent rimpull, powering the rigid hauler up the steepest of gradients, while a high capacity body (with exhaust heating) makes for exceptionally high retention and cleaner dumping. Thanks to the large capacity of the TR60's haul body, the machines at Atlantis Mining are also periodically used for transporting coal from the face to the colliery.
In addition, the TR60 features a spacious and ergonomic cabin for maximum operator wellbeing. Johnstone adds: "Operators like Terex Trucks' haulers as they find the cabs comfortable. The cab is situated over the front axle with very little bouncing, which helps lessen operator fatigue."
"The trucks have done well and they are easy to maintain because Terex Trucks has kept things simple, hence our decision to stick with the brand," he continues. "The machines can be repaired by a mechanic without having to wait for a specialist technician to come along with a laptop."
Aftermarket support
Atlantis Mining's new TR60s were supplied by Babcock International, the official distributor of Terex Trucks in southern Africa. The mining subcontractor's association with the dealership, which has over 60 yrs' experience in the construction equipment market, is now in its 16th year and, like the machines it supports, going strong.
Babcock's new Middelburg branch – which is purpose-built to accommodate the giant TR100s – is a major advantage for Atlantis Mining. Showing the depth of commitment, this significant investment was established to facilitate the Terex Trucks' range, helping to guarantee parts are readily available with minimal lead times, and also that qualified service technicians are within easy reach.
Johnstone emphasises: "The new facility in Middelburg is world class – it's probably the best in this area; the parts facility is enormous and we never have to battle or wait for parts. The sales team sits on your doorstep, so if you want anything they're right there. They also have a responsive maintenance crew to assist us at the drop of a hat."
Read the article online at: https://www.worldcoal.com/mining/10102016/terex-trucks-rack-up-the-hours-in-south-africa/
You might also like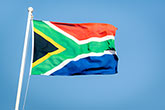 Black Royalty Minerals Koornfontein has signed Bettercoal's letter of commitment.