---
A consortium between FAMUR S.A. and Kopex Machinery S.A. has delivered brand-new, high-performance longwall system, together with auxiliary equipment, to the Nowe Brzeszcze Grupa Tauron Sp. z o.o.
The Nowe Brzeszcze longwall system is a technologically-advanced project, developed in cooperation between FAMUR Group and KOPEX Group.
The net value of the contract is PLN (Polish zloty) 72.4 million.
The subject of the contract includes machines and devices consisting, among other things, of the powered roof supports, haulage system, power generator and electrical equipment. Solutions delivered within the framework of the consortium will be used at excavations in wall 05 and 06 of the seam 510 in the Nowe Brzeszcze mine.
Under the contract, fully operational equipment will be delivered to the ordering party by 30 December 2016.
According to a FAMUR press release, in spite of a difficult situation in the mining industry in recent years, the domestic market is still a very key part of FAMUR S.A's activity. Particularly now when there are structural changes happening in the industry, the company indicated it is trying to further strengthen the cooperation with the Polish coal sector.
The development of optimal solutions allowing for the improvement of technical and cost operating efficiency is a joint responsibility of mines and mining services industry, according Miroslaw Bendzera, President of the Management Board of FAMUR S.A.
FAMUR's consortium with Kopex Machinery allowed the company to prepare a complex offer, which turned out to be the best offer in the market in terms of price, quality and technology.
Read the article online at: https://www.worldcoal.com/mining/10102016/new-longwall-system-delivered-to-tauron-group/
You might also like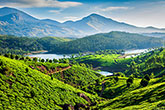 In a push towards eco-friendly coal transportation, Coal India Limited (CIL) has planned a capital investment in 61 first mile connectivity (FMC) projects.