---
SUEK-Kuzbass has started to develop longwall face No. 50-05 that contains more than 6 million t of coal reserves.
In the history of SUEK-Kuzbass, this is the largest site prepared for mining in terms of coal reserves. A distinctive feature of this longwall face, along with two others in the same mine, is the unique length of the face section, 400 m. Minefield development using large longwall faces contributes to the higher reserve volume of extracted column and reduces the number of longwall face moves. This way, the company increases the load on the working face by diminishing the number and duration of final and auxiliary operations. The need for tunnelling also decreases, along with the associated costs.
For longwall face No. 50-05 at the Yalevsky mine, the company used 233 sections of DBT 2500/5000 power support, instead of the standard 175 sections. The face also includes a new generation Eickhoff SL 900 shearer, the first of its kind used in Russia, capable of extracting up to 4000 tph of coal.
A team led by the Hero of Kuzbass Evgeny Kosmin recorded several production achievements, including the Russian and world records. In May and July 2017, the team extracted 1.407 million t and 1.567 million t, respectively. In August 2018, the record increased to 1.627 million t of coal. This is the best monthly performance in Russian and global underground coal mining.
According to Eickhoff (Germany), shearers of this type are also operated in Australia and China, but the record was set by Russian miners. The above figures indicate the reliability of the equipment and the high professional level of the workers. SUEK aims for the efficient and safe work of mining crews. Therefore, this year, another Eickhoff SL 900 shearer was put into operation at the Magistralny site (Ruban mine).
For the last two years, SUEK's investment in the development of the Yalevsky mine has exceeded US$100 million. The ongoing environmental projects at the mine include the construction of a new block of container-type modular treatment facilities worth US$4.7 million.
Read the article online at: https://www.worldcoal.com/mining/10072019/suek-commissions-giant-longwall-face-at-yalevsky-mine/
You might also like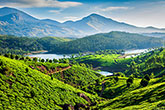 In a push towards eco-friendly coal transportation, Coal India Limited (CIL) has planned a capital investment in 61 first mile connectivity (FMC) projects.