---
Regency Mines Plc the natural resource exploration and development company with interests in energy storage, coal, natural gas and battery metals has announced an update on its interest in Mining Equity Trust (MET).
Scott Kaintz, CEO, commented: "Following extended negotiations and administrative delays the existing shareholders of MET have agreed to invite Carraigbarre Capital Ltd (CCL) into the US coal business in Virginia. Carraigbarre has conducted a due diligence process of its own and we are pleased that they have come to a positive conclusion regarding the potential of the business.
Both existing partners including Regency have agreed to the reduction in their respective stakes to facilitate this third partner with a view to beginning to realise the promise that attracted them to this investment originally.
With fresh capital now flowing into MET, the business must now get down to the hard work of making these assets begin to pay off for its stakeholders. While these funds and a new partner constitute a critical forward step, much work and further capital are required to put the Omega business on a firm pathway to success."
MET corporate update
In June 2018 Regency invested US$2 million for a 47% interest in MET, a joint venture established with Legacy Hill Resources in February 2018. In August 2018, MET acquired Omega Holdings, a coal producer in South West Virginia. Failure to raise the expected debt funding at closing has adversely affected Omega's financing and operations to date and led to suboptimal scale and associated levels of production over the subsequent period.
An agreement has now been executed by which CCL has invested US$750 000 of new capital for a 45.02% stake in MET to be utilised in recapitalising the business. CCL will receive a board seat as part of its investment and will become the largest stakeholder in the business. Regency will see its share of MET reduced to 25.84% and will retain all of its previous minority rights and protections as well as board representation at the MET level. The investment values the Regency stake at $430k compared to the current carrying cost of US$298 000 in the most recent interim accounts.
Concurrent with the new investment in MET was the execution of a forbearance agreement between the sellers of the Omega coal asset and MET to repay the US$8.17 million of outstanding loan note obligations over the period to October 2020. This agreement delineates a revised payment schedule of all outstanding obligations to the Omega sellers, with the majority of the residual amounts now deferred until 2020. However, the forbearance agreement is now in default following delays in delivery of the CCL funding associated with this agreement, which was originally targeted for May 2019.
Read the article online at: https://www.worldcoal.com/mining/10072019/regency-mines-provides-metallurgical-coal-interests-update/
You might also like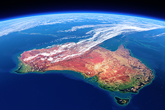 Simon Nicholas overviews a new report by IEEFA India and JMK Research and Analytics, which demonstrates why Australian metallurgical coal miners should not get overexcited by the outlook for exports to the subcontinent.