Kibo reports positive co-operation with Mining Commission for MCPP mining licence application
Published by Claire Cuddihy, Assistant Editor
World Coal,
---
Kibo Energy PLC, the multi-asset, Africa focused, energy company, has announced a further positive development on the Mbeya Coal to Power Project (MCPP) licencing process.
Louis Coetzee, CEO of Kibo Energy, commented: "We are very encouraged by the latest developments in respect of our ML-application, which is the product of constructive and co-operative interaction with the Mining Commission. The conversion of the SML-application into seven ML-applications demonstrates the willingness and commitment of the Mining Commission to cooperate with investors under the latest mining legislation and to find practical solutions in the interest of all stakeholders in order to stimulate the mining industry in Tanzania. The change in approach with regard to the ML-application has also provided further clarity with regard to ongoing development of the MCPP in general and will afford the MCPP with a very welcome gain in forward momentum."
Details
Following the publication by the Mining Commission on 20 September 2018 (see RNS of 26 September 2018) that the Mbeya Coal Ltd Application for a SML was recommended for approval, Kibo remained engaged in communication with the Mining Commission regarding the approval process, which amongst other items also required cabinet approval. The Mining Commission and Kibo recently agreed that on technical and procedural grounds converting the SML-application into seven ML-applications would be the most efficient and effective approach under prevailing legislation to licence the area under application for commercial mining activity and to ensure proper support for the successful delivery of the MCPP. This approach also allows for improved opportunity to serve the interests of all stakeholders in a more balanced manner over the long term. There is no difference in the status of a SML vs that of a ML with the key differences between the two types of licences being:
Surface Area, (SML - 70 km2; ML – 10 km2).
Duration, (SML - life of mine; ML - 10 years, renewable until depletion of deposit).
Level of Approval (SML - Cabinet level; ML - Ministerial level. Further updates on the progress of the seven ML-applications will be provided in due course.
Read the article online at: https://www.worldcoal.com/mining/10072019/kibo-reports-positive-co-operation-with-mining-commission-for-mcpp-mining-licence-application/
You might also like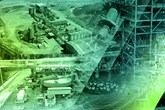 DRA Global has secured the contract for a major design package for Whitehaven Coal's Vickery Extension Project located in New South Wales, Australia.