Tigers Realm Coal provides quarterly production and activities report
Published by Louise Mulhall, Editorial Assistant
World Coal,
---
Highlights of the quarter were as follows:
Safety performance is improving, with no LTIs during the quarter.
98 kt of thermal and semisoft metallurgical coal is on stockpile at Beringovsky Port ready for sale and performance trials with major North Asian steel mills. Sales contracts for the first cargos of thermal coal to China and the Chukotka market were completed.
Winter mining and transportation of coal to port ceased at the end of April as planned, and work on the first 2017 phase of haulage road construction commenced in May. The road work is on schedule with mining and coal haulage planned to recommence in the second half of July.
TIG completed construction of the Port customs checkpoint. It was successfully commissioned by the supervising authorities and is now in operation.
Beringovsky Port commenced operations for the season, 18.2 kt of third party coal was transshipped in June.
Equipment procurement to expand the operations was completed. Two excavators, one bulldozer, one front end loader and auxiliary fleet are to be delivered this shipping season.
A coal crusher was delivered on the first vessel to Beringovsky in June and is now operating.
TIG moved to 100% ownership of Amaam North (including Project F) with the finalisation of the transaction with its JV partners.
Health and safety
In the June quarter, there were no lost time injuries (LTIs), and four incidents. Three incidents of a moderate nature were related to vehicles, each of which were injury free. One minor incident in the mine workshop resulted in a recordable injury. The Total Reportable Injury Frequency Rate (TRIFR) from the commencement of Project F (July 2016) to 30 June 2017 is 0.03 per million hours. The company's last LTI was in January 2014.
Project F Phase One Production
Mining and coal haulage to the Port occurred during April only. 22.9 kt of ROM coal was mined at a strip ratio of 3.0:1 (bcm waste:t coal). 19.2 kt of coal was transported to the Port before warmer weather conditions and melting snow (at the end of winter) made parts of the road unsuitable for effective coal haulage. Waste mining in April was in line with expectation, and largely unaffected by early spring weather conditions. Coal haulage to the Port was adversely affected, with April coal haulage 27% less than the monthly average achieved in the March Quarter. From the commencement of production in late December 2016 to the end of April, TIG has largely completed its objectives. This initial period of production prior to our planned recommencement of road construction has:
Delivered three grades of coal (two thermal and semi soft coking) to the Port stockpiles to enable potential customers to contract for cargos during the 2017 shipping season.
Confirmed the mining fleet productivity is in line with expectation.
Confirmed the suitability of the Scania coal haulage fleet to operate during our winter conditions and provided a better understanding of productivity and fleet requirements for TIG's expansion to 600 ktpa.
Indicated those parts of the haulage road that require improvement during the current road construction works.
Highlighted a number of areas of focus to improve performance once mining and coal haulage recommences.
Read the article online at: https://www.worldcoal.com/mining/10072017/tigers-realm-coal-provides-quarterly-production-and-activities-report/
You might also like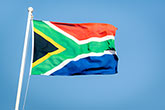 Black Royalty Minerals Koornfontein has signed Bettercoal's letter of commitment.