Mining industry gears up for AIMEX as visitor registrations launch
Published by Claire Cuddihy, Assistant Editor
World Coal,
---
The Australia Federal Election campaign has so far seen all sides of politics weighing in on where they see the future of mining heading in this country. As that takes place, the industry itself is gearing up for what will be one of the most important events of a decade when Australia's largest and longest running mining exhibition and conference opens in August.
Registrations for Asia-Pacific's International Mining Exhibition (AIMEX) 2019 edition are now open with more than 6000 mining industry professionals and an additional 2000 exhibitor personnel set to take over Sydney's Showgrounds across three days from the 27 - 29 August.
More than 500 exhibitors are expected with the likes of Contitech, ESS Engineering Services, Alfagomma, Cummins, Hitachi and Volkswagen signing up for the exhibition which brings decision makers and mining leaders from across the world to AIMEX.
One of those exhibitors is global technology leader Cummins. Cummins South Pacific Director of Mining, Oil and Gas Business, Steve Cummins said Cummins' involvement in AIMEX during its own 100th anniversary year is very important and they are proud to be involved in the exhibition as a major player in the mining industry around the world.
"A pioneer in power systems technology for 100 years, Cummins has the total power solution for the mining industry - high horsepower Quantum engines to ensure lowest cost-per-tonne, CustomPaks for mine dewatering, and power generation systems ranging from single gensets to turn-key power plants," Mr Cummins said.
"At AIMEX 2019, Cummins will introduce its innovative HSK78G gas generator series, a completely new design from the skid up providing reliable power regardless of the natural gas source or climate."
For the second year, a free-to-attend multi-stream mining conference will be embedded within the exhibition providing visitors with a unique opportunity to hear from mining innovators and disruptors at the same venue where the technology is on show.
The AIMEX Conference brought to you by Davey Bickford Enaex, will focus on key themes surrounding the changing of mindsets and how to survive the impact of future technological, social and environmental changes. The conference will also look at the rise of automation and robotics and the use of AR and VR to enhance safety training for staff amongst other topics.
In a first for AIMEX, five of Australia's biggest mining companies will also come together to create the AIMEX Mining Pavilion. Centennial Coal, Glencore, Mach Energy and Whitehaven Coal will join Yancoal Australia to outline their own enterprises, connect with suppliers and drive their own recruitment strategies.
Centennial Coal's Executive General Manager Approvals, Sustainability & Corporate Communications Katie Brassil said involvement in the AIMEX Mining Pavilion allows them to promote the company's initiatives and engage with industry and suppliers more broadly.
"We think it is a perfect opportunity for us to tell our story, not just our story in terms of Centennial and what we do and that we are loud and proud coal miners, but also the story of our communities and our most valuable assets our workforce," Brassil said.
"Our people look forward to AIMEX. As a company, we encourage and promote innovation and more recently have been on a digital transformation journey. AIMEX provides a fantastic opportunity for our people to experience the latest products and equipment up close and to network with suppliers and industry peers".
AIMEX Event Director Brandon Ward said the newly launched Mining Pavilion along with the conference component of AIMEX adds significant weight to encourage mining professionals to attend the biennial event this year.
"AIMEX is the most important mining industry event in 2019. During these changing times it is vital that AIMEX provides a platform for suppliers to showcase their latest innovations and to give the industry a chance to come together, explore new technologies and embrace the wider mining family," Ward said.
"We are delighted to welcome five mining companies onboard this year as part of our first AIMEX Mining Pavilion and excited to bring together our second free to attend conference which will again give attendees the chance to hear from industry experts and challenge them on what the future holds for the sector.
"Every two years, delegates from across the globe continue to make Sydney and AIMEX their home for three days in Sydney in August, and this year's event is certainly one to lock into your diary now."
Registrations for AIMEX are now open with full details of topics and speakers for the conference to be announced once they are confirmed. To register and keep up to date with conference news visit aimex.com.au.
Read the article online at: https://www.worldcoal.com/mining/10052019/mining-industry-gears-up-for-aimex-as-visitor-registrations-launch/
You might also like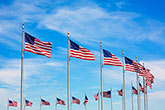 According to a recent release from the EIA, US coal-related CO2 emissions decreased by 68 million t in 2022, while overall US energy-related CO2 emissions increased slightly.