---
A former horse dentist turned dragline operator has been named Queensland's top Tradeswoman/Operator/Technician at the Queensland Resources Council (QRC) and Women in Mining and Resources in Queensland (WIMARQ) awards for women. Marianne Finch was the first female dragline operator to be trained at BHP Billiton Mitsubishi Alliance's Saraji coal mine.
"It's overwhelming to be an integral part of the progression of women in the resources sector," said Finch, whose duties now include training and assessment, as well as operating some of the largest machinery in Queensland's mining industry.
When Finch started in the mining industry, there were only a few women operators in a crew of about 50 – and they all operated trucks. "I was not well considered at first as a woman and I pushed through abuse, bullying, isolation and pressure to quit; however, I remained focused. After proving my ability consistently it finally become accepted that a woman was capable of operating more than a truck."
The awards aim to celebrate and showcase the depth of female talent in the Queensland resources sector, as well as providing ambassadors and mentors for female colleagues and students thinking of entering the business.
"The long-term future of our sector relies on attracting and retaining the best people to keep us at the forefront of innovations as we compete in a global market," said Michael Roche, CEO of the QRC. "A workforce with people from diverse background, including a better gender balance, is critical to supplying the workforce of the future."
The Queensland resources sector has committed to a goal of at least 20% women in non-traditional roles by 2020 and the awards, which were presented by the Minister for Employment and Industrial Relations, Grace Grace, QRC President, Stewart Butel, and WIMARQ Chair, Heather Parry, are a key part of that commitment, concluded Roche.
"The attendance of about 800 people across the state today at breakfasts to witness the presentation of these awards is a clear demonstration of our sector's continued commitment to its goal of at least 20% women in non-traditional roles by 2020," Roche said.
Edited by Jonathan Rowland.
Read the article online at: https://www.worldcoal.com/mining/10032016/former-horse-dentist-turned-dragline-operator-named-top-tradeswoman-2016-371/
You might also like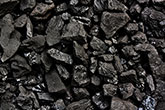 According to a recent release from Rystad Energy, global coal-fired power generation is on track to peak in 2023, as new sources of renewable and low-carbon energy expand rapidly.