MCM provides Makhado, Vele, and GSP project updates
Published by Joe Toft, Editorial Assistant
World Coal,
---
MC Mining Ltd is pleased to provide an update for its activities, including the Limpopo projects: Makhado hard coking coal project Vele Colliery, and Greater Soutpansberg Projects (GSP).
Makhado project update
MC Mining announced the completion of the bankable feasibility study (BFS) for its fully licensed, shovel ready (subject to further funding) Makhado Project, on 13 April 2022.
The BFS was prepared by Minxcon Ltd, an independent mining industry consulting firm, and is a key milestone in securing the funding for the Project. Seeking to unlock near-term shareholder value, the 'base case' development plan in the BFS was designed to minimise the upfront capital expenditure by utilising the existing Vele Colliery infrastructure, as this mine currently remains on care and maintenance.
The BFS is supported by a JORC compliant Coal Resource of 296 million t. The BFS assessed the mining of 3.2 million tpy of run of mine coal from the Makhado West Pit. This coal was planned to be crushed and screened at Makhado and the resulting 2 million tpy of -31.5 mm coal transported 134 km to the modified Vele Colliery coal processing plant for processing. The Vele plant would yield an average of 500 000 tpy of a mid-volatile hard coking coal for sale domestically and internationally, and 600 000 tpy of a 5500 kcal thermal coal by-product. The saleable coal would need to be transported 55 km to the Musina railway siding for sale to customers.
The salient features of the Makhado Project are:
Coal Resources of 296 million t in the measured and indicated categories Coal Reserves of 69.3 t in the proved and probable categories.
Overall stripping ratio over the life of mine is 2.48:1.0 (bank m3 of waste: tonne of coal).
25.6 million t of saleable coal produced over the life of mine comprising: 13.7 million t of HCC, and 11.9 million t of 5500 kcal thermal coal.
Approximately 22 years life of mine.
Outsourcing of mining and processing operations.
Creation of an estimated 650 permanent employment positions
The Base Case BFS produced favourable financial results. Following the BFS, Minxcon was commissioned to assess potential alternative development scenarios for Makhado. This assessment was completed with a view to optimise capex and reduce operational costs at Makhado, including possibly:
Mmoving the Vele CPP and modifying this at Makhado; or
The construction of a bespoke CPP at Makhado.
Vele Colliery
The Vele Coal Resource comprises both semi-soft coking coal (SSCC) and export quality thermal coal. However, the Vele's CPP does not have the requisite fines circuits that would allow for the simultaneous production of SSCC and thermal coal. The company has previously reported that due to the global economic downturn and lower coal prices, the colliery was placed on care and maintenance from August 2013.
Other Limpopo exploration assets MC Mining has interests in various exploration assets in the Limpopo province, including the three project areas comprising the GSP, namely Chapudi, Generaal and Mopane. These are all longer-term development opportunities and the Company is in the process of re-assessing the carrying values of these projects given their longer-term development horizons and the current focus on other projects.
Read the article online at: https://www.worldcoal.com/mining/08092022/mcm-provides-makhado-vele-and-gsp-project-updates/
You might also like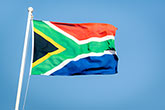 Black Royalty Minerals Koornfontein has signed Bettercoal's letter of commitment.