---
TerraCom through its wholly owned subsidiary Orion Mining has successfully recommissioned the Blair Athol Coal Mine and is on track to deliver first sales this month (August 2017). Orion will rapidly ramp up to approximately 2 million tpy annualised rate in 4Q17.
Mining and Rehabilitation activities have continued to progress on schedule to meet this first coal sale timeline. Bulk earthworks have continued on the rehabilitation element of the operation, which is being conducted in accordance with the requirement defined in the Environmental Authority.
Overburden has been removed to facilitate the first coal extraction. The first month's coal production has been surveyed insitu in preparation for mining and processing ready for sale.
Purchase agreement
Orion has signed a purchase for the sale of the first six months of production which wll underpin the start-up pf the Blair Athol mine with pricing linked to the Newcastle Therma Coal Index in line with expectations. For this interim period coal will be transported to a nearby train loading facility where it wll be loaded onto trains and transported to DBCT port to export into Asia. There is an option to extend this purchase agreement for a further six months.
Thermal coal market
The market for high quality Australian thermal coal continues to strengthen heading into the second half of 2017 and further into 2018. Extensive wet weather across Indonesia in recent months, couples with lost production following Cyclone Debbie in Queensland earlier this year and continued strike action at Australia's largest thermal coal producer in the Hunter Valley, has resulted in a market that is tight in the medium term and is providing the support for further thermal price increases.
Physical coal trades over the past week for September tonnage on the globalGOAL platform have seen prices confirmed at US$99/t basis 6000 kcal/kg NAR and US$96.75/t basis 6000 kcal/kg NAR for Australian bituminous thermal coal FOB Newcastle.
Chinese import prices have also remained strong on the back of positive GDP groth in the first half of 2017, further supporting Australian thermal coal pricing. Prices for prompt high ash 5500 kcal/kg NAR thermal coal are seeing bids for the China market in the early to mid US$70's/t level basis 5500 kcal/kg NAR FOB Newcastle.
This is all very positive for the reintroduction of Blair Athol thermal coal into the international market.
Read the article online at: https://www.worldcoal.com/mining/08082017/successful-recommissioning-of-blair-athol-coal-mine/
You might also like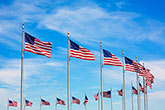 According to a recent release from the EIA, US coal-related CO2 emissions decreased by 68 million t in 2022, while overall US energy-related CO2 emissions increased slightly.