---
Adaro Energy produced a total of 13.27 million t of coal in 2Q17, which demonstrates a slight increase year-on-year.
Highlights
Adaro Energy's strip ratio for the quarter was 4.30x, as heavy rains continued through 2Q17.
Adaro Energy recorded strong safety performance, with 2Q17 LTIFR of 0.041.
Construction for both BPI and TPI are progressing well reaching 27% and 67% at the end of 2Q17, respectively.
Japan Credit Rating Agency, Ltd reiterated BBB- rating for Adaro Indonesia and upgraded its outlook from stable to positive.
Review of coal market
The second quarter of 2017 was characterised by volatility in the coal market driven by policy measures and weather disruptions. Negative market sentiment caused by Cyclone Debbie that hit Australia in the late March carried over to early second quarter. Although the cyclone only impacted metallurgical coal producing areas, but thermal coal prices also benefited from the market sentiment. Coal supply from Indonesia was limited as heavy rains in Indonesia carried on to the second quarter which disrupted coal production, haulage and loading in some areas, therefore limiting availability of supply into the seaborne market.
After prolonged negotiation, JPU price for April annual contracts was settled between Tohoku and Glencore at US$85/t, at approximately US$7/t premium to Global Coal Newcastle (GCN) price at the time of the settlement. Average GCN price for the quarter was US$79.77/t, 2% lower than 1Q17 average.
Demand for coal in China remained strong in the quarter supported by strong power demand due to the recovery of manufacturing and industrial activities. China's domestic coal production has been improving too, as coal producers are trying to maintain prices within the RMB500 – RMB570/t range. Approaching the end of 2Q17, we saw demand from China coming back to the seaborne market as power plants in China restocked their inventory due to the warmer than expected summer. This increased demand, together with limited supply from Indonesia helped improve GCN prices.
Indian buying remains limited with power production down due to the monsoon season. India's thermal coal imports have fallen by 16% year-on-year (y-o-y) in the first five months of this year, indicating that thermal coal imports in full year would be lower. Imports were lower on greater availability of domestic coal for power plant use. To support domestic coal producers, China and India have both passed regulations to benefit domestic coal producers. China has a number of policies at its disposal to improve domestic supply and demand balance which include the ban of coal imports at a number of tier-2 ports (effective 1 July, 2017), and increasing customs verifications time at ports. Increased protectionism from the two main buyers of coal has added to the uncertainty surrounding coal market. Domestic demand for coal in Indonesia in the first five months of 2017 improved by 14% y-o-y as new capacities commenced. According to PLN, Indonesia's electrification ratio at the end of June 2017 was 92.79%, an increase from 91.16% at the end of December 2016, and in the six months period approximately 1.7 GW of PLN and IPP's plants came online. To safeguard coal supply for planned coal fired power plants in Indonesia, the Government of Indonesia has issued a directive to control the country's coal production to be at 400 million tpy from 2019 onwards.
Read the article online at: https://www.worldcoal.com/mining/08082017/adaro-energy-reports-increased-coal-production-for-2q17/
You might also like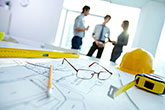 Two large carbon capture projects recently held a groundbreaking ceremony at the Wyoming Integrated Test Center (ITC).