---
The Queensland Resources Council (QRC) has welcomed the ongoing progress on development of the Pembroke Resources' Olive Downs metallurgical coal mine, bringing up to 1000 jobs closer.
QRC Chief Executive Ian Macfarlane said Pembroke Resources' announcement that the project had received its Environmental Authority (EA) for the AUS$1 billion Olive Downs project, near Moranbah, was good news for Central Queenslanders.
"The Olive Downs mine will create up to 500 jobs during construction and up to 1000 once fully operational. The finalisation of the EA is an important next step to bring this project closer to a reality.
"A clear timetable and a set of milestones for development are important for all resources projects, given the size of each investment and the time needed for planning."
Macfarlane said Olive Downs will be one of the largest open cut metallurgical coal mines in the world and more importantly a significant contributor to royalty payments which build the vital infrastructure which benefits all Queenslanders.
"This is more good news for Queensland's coal industry. It's high quality coal, close to ports and highlights the wealth of opportunities Queensland can generate from the largest exporting metallurgical coal basin in the world, the Bowen Basin.
"The Isaac region is a heartland for our resources sector, creating so much of the wealth that benefits our state. This project will be another valuable addition to Queensland's world-leading resources sector."
Queensland's resource sector operates within a strict environmental management framework while using only 0.1% of Queensland's land mass.
Read the article online at: https://www.worldcoal.com/mining/07102019/ongoing-progress-made-at-olive-downs-metallurgical-coal-mine/
You might also like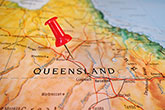 CIMIC Group's minerals processing company, Sedgman, has secured an operations and maintenance contract in the Bowen Basin, Queensland, from Pembroke Resources.