Bens Creek Group plc financial results
Published by Joe Toft, Editorial Assistant
World Coal,
---
Bens Creek Group plc, the owner of a metallurgical coal mine in North America supplying the steel industry, has announced its inaugural audited results for the year ended 31 March 2022.
Financial highlights for the year to 31 March 2022:
Purchase gain on acquisition of Ben's Creek operating companies, US$33.7 million Profit before taxation, US$25.3 million.
Basic EPS 6.17 cents per share. Net assets, US$31.7 million.
Property, plant and equipment, US$29.8 million, inclusive of plant valued at US$24 million.
Coal reserves, £25 million. Reclamation bonding asset, US$1.6 million.
Net cash, US$5.6 million.
Capitalised construction in progress (at cost) in use from April 2022, US$3.6 million.
Revenue between January and March 2022, US$5.4 million.
Stock of raw and clean coal of 21 800 t as at 31 March 2022, valued at US$1.5 million.
Operating loss, US$7.5 million.
Adjusted EBITDA loss, US$3.4 million Adjusted basic EPS loss 1.24 cents per share.
IPO placing raised US$9.6 million in October 2021.
Convertible Loan Notes issued since IPO, US$12 million.
Dam Wilson, Chief Executive Officer, commented:
"It gives me great pleasure to report our inaugural audited results for the year ended 31 March 2022, as a public company. As a Group, we have achieved considerable success within a short time frame; taking an idle mine, developing it, achieving production and generating revenue, whilst also providing employment and investment into the local community where our mine is situated in West Virginia.
"Our development strategy is designed to put into place the core buildings blocks of a fully producing met coal business which aids the de-carbonisation of the planet as it moves towards providing infrastructure to use more renewable energy. Without steel, this safeguarding of the environment cannot be fulfilled in the medium to long term.
"Our rate of production continues to increase month on month following the restart of an idle preparation and wash plant. We anticipate further increased output as our rate of mining increases."
Read the article online at: https://www.worldcoal.com/mining/07092022/bens-creek-group-plc-financial-results/
You might also like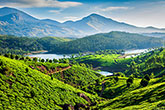 In a push towards eco-friendly coal transportation, Coal India Limited (CIL) has planned a capital investment in 61 first mile connectivity (FMC) projects.