---
The large-scale upgrade of mining equipment at the Borodinsky opencast mine continues. In early August, the ER-1250 ?72 bucket-wheel excavator headed for the repair pad, where it will mainly undergo an overhaul of its electrical system.
This is not the first bucket-wheel excavator to be fitted with the latest available electrical system. The upgrade is carried out by employees of the Borodinsky section of the Nazarovsky mining and assembly department (NGMNU), which replaced all the machine's cable lines. The excavator's power system looks completely new, with the bulky and obsolete high-voltage cells and low-voltage devices, having been replaced by compact, modern, state-of-the-art units, while the drive train boasts innovative mechanisms.
"These are the latest generation of engines and their advantages are obvious – high power-to-weight ratio and efficiency," explained Vladimir Petrov, an electro-mechanical technician at the Borodinsky section of the NGMNU. "As well, we abandoned thyristor converters in favour of frequency controlled drives, which will operate the machine's entire system."
Significant changes will be made to the excavator's three cabs. In addition to modern plastic windows and wall fit out, the cabs will feature improved instrument panels and an adjustable armchair-console. The ER-1250 No. 72 team also actively participates in the upgrade of the electrical system.
"By supporting the commissioning team, we also understand what, where, and how everything works, something which will be needed afterwards," said Alexander Fiskov, the acting senior operator of the ER-1250 No. 72.
The replacement of the electrical system is performed in parallel with the planned annual maintenance of the excavator. Working together, the crews of the mining machine and the Borodinsky maintenance unit revise and fix the excavator's mechanical components.
"We are replacing conveyor belts and supports, reviewing rollers and repairing balancers," highlighted Alexander Dolganov, an electro-mechanical technician at the Dobychnoy section of the Borodinsky opencast mine.
The installation of modern electrical equipment will solve several issues at once, such as reducing the probability of operational failure, while increasing the reliability and productivity of the excavator. To achieve this goal, SUEK is investing more than 23 million roubles. The upgraded ER-1250 ? 72 should be back at the pit face at the end of September.
Read the article online at: https://www.worldcoal.com/mining/07092017/suek-upgrades-mining-equipment-at-borodinsky-mine/
You might also like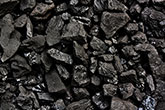 According to a recent release from Rystad Energy, global coal-fired power generation is on track to peak in 2023, as new sources of renewable and low-carbon energy expand rapidly.