---
Philippi-Hagenbuch Inc. has been accepted into SSAB's 'Hardox In My Body' programme, an exclusive program for OEM's that use Hardox steel exclusively throughout their equipment. The induction ceremony took place at Philippi-Hagenbuch's booth at MINExpo 2016.
Admittance into the Hardox In My Body programme verifies that Philippi-Hagenbuch's HiVol® bodies have been manufactured using Hardox steel and not an inferior imitation. It means that PHIL's truck bodies, water tanks and trailers represent first-class products that deliver unsurpassed wear resistance and impact strength, saving time, weight and money for their clients down the road while increasing the products useful life.
Philippi-Hagenbuch has been using SSAB's Hardox steel to construct their mining-class HiVol truck bodies since the 1980s and helped to pioneer Hardox's introduction to the mining market within the Americas at that time. PHIL uses Hardox differently than the competition; if they use Hardox, it's solely used within the load containing area for its wear resistance properties. PHIL on the other hand uses the Hardox steel in every aspect of its truck bodies.
"We don't believe in taking shortcuts; we're not a Me-Too company; we constantly innovate to keep our designs and technology cutting edge, and using Hardox throughout our design is a part of our formula" stated Josh Swank, Vice President of Sales and Marketing for Philippi-Hagenbuch.
PHIL further broadened its use of the Hardox material in the 1990s in their extensive line of off-highway trailers, and in 2001 PHIL began using Hardox exclusively to construct their water tanks.
To become a member of the Hardox In My Body programme, Philippi-Hagenbuch underwent an extensive assessment, vetting that all PHIL HiVol truck bodies are manufactured to the highest standards available. Eligibility in this programme is maintained through stringent professional criteria set by SSAB. PHIL chose to join the Hardox In My body programme as a way of authenticating the trust their customers place in them; this programme is an additional guarantee of the quality of material that's used to build their equipment.
Read the article online at: https://www.worldcoal.com/mining/06102016/philippi-hagenbuch-inducted-into-ssab-hardox-in-my-body-programme/
You might also like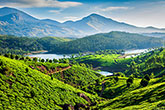 In a push towards eco-friendly coal transportation, Coal India Limited (CIL) has planned a capital investment in 61 first mile connectivity (FMC) projects.