---
Mining is a dangerous profession. The traditional occupational hazards such as coal dust inhalation, damage to hearing due to the noise in a mine and chemical hazards still stand but the changing nature of mining has led to a raft of new issues.
As mines get deeper, heat exhaustion becomes more common as the temperature rises, with dehydration and heat cramps not unusual. In deep mining, where ventilation and temperature control systems are an essential part of the permanent production structure, fractional increases in climatic conditions on the surface can add significant stress to existing equipment, resulting in decreased performance levels.
Regulated ventilation of the mine is another critical area in underground hard rock mines where heavy machinery is used. Drills, pumps, load haul dumps and other mobile devices that are often powered by diesel can all contribute to rising air temperature and humidity levels. Additionally, ventilation also plays a crucial role in removing harmful gasses that occur during the extraction process from the mine. For example, in the case of coal mines, gasses can be combustible and a fire risk. So, finding solutions that can ventilate fumes as well as dehumidify and refrigerate is a vital consideration.
The problem with permanent cooling and ventilation fixtures at mine sites is that they require a large amount of CAPEX and are not scalable. Mining operations need to be able to react to global commodity prices and maximise revenue wherever possible to improve efficiency. Therefore, the production system needs to have the ability to expand and grow as the mine grows. A solution to the problem is – ventilate and cool with flexibility and as little up-front investment as possible, and it is here where rental options can provide relief.
As an example of how rental can be brought in, let's consider a mine's temperature levels as seasons change. In the event of extraordinary surface temperature rise where existing equipment is unable to reliably produce the increased cooling or ventilation, miners face health and safety risks and possible shutdowns unless they have a back-up plan in place. Mobile and scalable rental systems guarantee improved temperature and ventilation controls while lowering CAPEX, providing miners with a flexible production model that allows them to continue to dig deeper and increase efficiency.
Controlling and regulating temperatures underground, as well as extracting contaminants, go a long way to ensuring that when the boundaries of mining exploration and activities are pushed, miners' welfare and productivity do not suffer as a consequence.
Read the article online at: https://www.worldcoal.com/mining/05102018/staying-safe-in-underground-mines-with-scalable-cooling-systems/
You might also like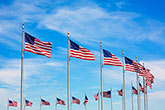 According to a recent release from the EIA, US coal-related CO2 emissions decreased by 68 million t in 2022, while overall US energy-related CO2 emissions increased slightly.